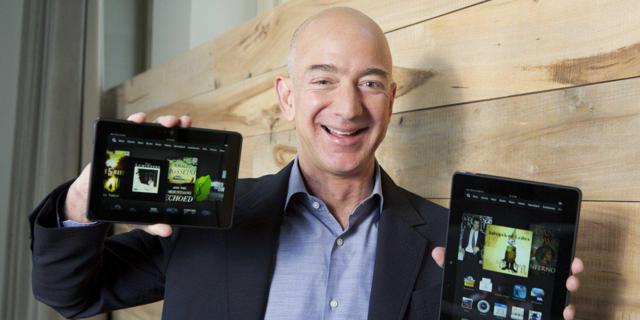 According to New York Times, Amazon will soon roll out its new audio streaming service.
Spotify is currently the benchmark in the music streaming industry. Many companies are trying to come up with their own audio streaming service that can actually compete against the market leader. Apple tried with its iTunes and recent acquisition of Beats to re-launch it in a better way. Now the world's largest retailer is also determined to make an impact in the industry. According to sources, Amazon Inc. has been an e-book store for quite a while now but it is looking for changes herewith.
There is no doubt in the fact that Amazon currently is striving in the music industry but it does not have the same attention of the listeners as it wants. The company has been selling music content for a while now through Amazon Prime loyalty program service but the amount of content, which it provides to the subscribers, is less than that of Apple Music or Spotify. Spotify captures a major market share in the industry whereas Apple Music is right behind it to become the market leader.
Forbes cited The New York Post that it might have a source which can tell how Amazon is all set to 'throw its hat' in the streaming music industry. Forbes added that the company is holding several top executives meeting with top-level music executives to come up with a deal that could be beneficial for all the parties, mostly Amazon. The company is expected to launch its new music streaming service in the coming months.
According to the source familiar to matter, Amazon will charge $10 per month from its subscribers to get access to its new audio streaming service. So far, it is not sure whether there will be any discount for Prime members or it will be included in the Prime membership to give an extra benefit to Prime customers. Music licensing is not cheap but it might be sufficient for Amazon to attract customers towards its loyalty program membership.
Amazon holds significant value of its Prime program. The Seattle-based firm wants its loyal and new customers to buy the membership and ensures excellent benefits such as free two-day shipping, discounts on millions of items, and free video streaming service to the members.
The market is quite huge currently and music labels are coming to the streaming companies in order to make more money from their property. The increase in number of gadgets is also affecting the demand of music.