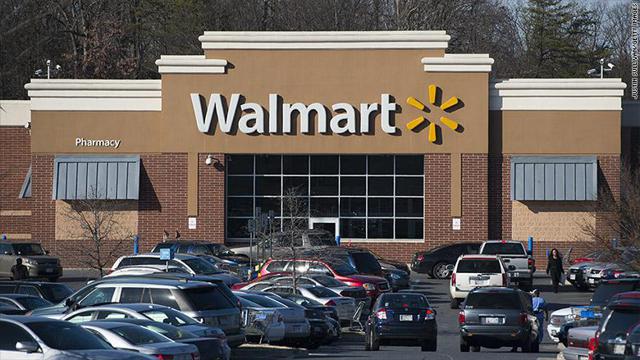 The working class individuals in rural or poor areas where Walmart has shut down its stores have lost jobs and the economy has gotten badly affected.
Recently, Walmart Stores Inc. made an unfortunate announcement of shutting down almost 150 of its stores in the United States, which were not proving to be as profitable, this decision has led to the loss of 10,000 workers losing their jobs.
In the past, Walmart Stores Inc. plan was to build express stores in rural and poor areas of the US, help these areas get jobs and even improve the economy. When these stores opened most of the population shopping at the giant retail chains stores than anywhere else, this led to other stores shutting down, because of the tough competition the company gave them. Now when the company has shut down these store, the locals are left with less or no options to shop at other places.
Walmart Stores has changed its business strategy of expansions, not entirely though, it has plans to only open super center instead of express stores. The sad decision of the stores shut down did not come without a reason, the company made announcements of making huge investment in raising wages for its employees around the globe, something has to be done to compensate for the losses the organization was facing. It is said that the company voluntarily increased workers' wages, however, it is known that it was facing huge pressures from labor agencies and even its employees to do so.
Walmart increased employee wages with hope that it might get better output and better customer experience. The stores that have been shut down, is due to the loss the company is facing after making huge amounts of investment in terms of workers, these stores were not proving to be profitable. The working class locals who were working at these stores have now been left jobless and have nowhere to go. It is also making investment in its e-commerce business to give a better competition to Amazon.
Walmart Wholesale did not only shut down stores but also took back decision of the opening it had planned in many areas, which made the locals angry as they had been waiting for this to happen. The company has a huge number employees working for it worldwide, meaning it has ti give all of these workers raises and this has to cost the company immensely, hence something had to be done to cover the losses.
The retail chain is now looking for other areas in the business where it can make profit, and has plans to take over the gas pumping business and make profit from it. We might witness more gas station at the parking lots of Walmart, the company also hopes to attract more customer who might want to buy convenience items when they come to refill their tanks such as, newspapers, water and drinks, cigarettes.
The food deserts that have been left at the places where Walmart stores once existed, are leading to many difficulties for the locals who now have to drive longer in order to do their shopping. This has also caused many job losses, and the local officials are very angry about the retailer's decision.