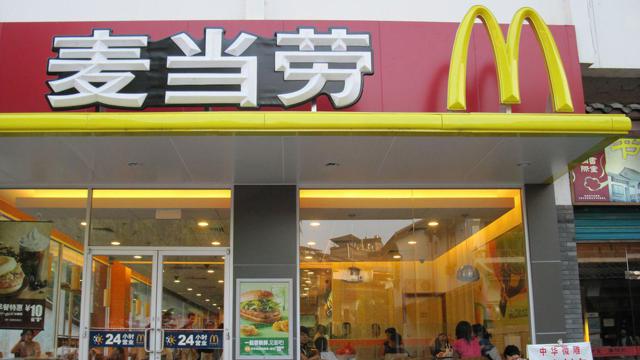 McDonald to come up with new outlets that will allow customized burgers in China.
McDonald Corporation is now on the verge of redemption after dealing with a series of issues pertaining to the company's operations since the fiscal year of 2014. The company now has plans to make a come up with 150 new outlets that will enable then locals to customize their own burgers.
The McDonald's outlets which will allow the buyers to customize their burgers are incompliance to a new concept by the company known as "Create Your Own Taste (NYSE:CYT)". This will enable them to make their burgers as per their liking. A range of 24 items will be offered which can be picked to make the burgers. Keeping in mind, the Chinese have a distinct preference when it comes to food, the fast food behemoth led to the popularity if this concept by launching such outlets in Shanghai last year. Customized were first debuted in the Californian market and later surfaced all over the globe.
As per Reuters, McDonald's presently has 11 outlets operational in China which stores located in Shenzhen, Beijing, Shanghai and Guangzhou. The reason why the company is coming up with more outlets in China is because the company observed a four percent increase in terms of sales in the third trimester of the fiscal year of 2015. This was after a consecutive decline for six straight quarters. The company now has more than 2000 outlets in China.
The economy of China is rapidly growing which provides opportunities for the leading fast food chains to come up with their own outlets in the region. Yum! Brands, Inc. which has several industry giants like Pizza Hut and KFC has 1,572 and 4,563 outlets in China respectively.
There is immense potential for the fast food giants to function in the Chinese market. However, the Chinese are extremely particular about their food and are usually weight watchers. Thus MCD understands thus thoroughly and allows the consumer to self-pick the ingredients of his meal. The company is making several significant changes to its menu all over the globe in compliance with the turnaround plan designed by the Chief Executive Officer of the company, Mr. Steve Easterbrook. The company is now devoted to offer a simpler McDonald menu with top notch customer service at its outlets. Moreover, the company is also working on a strategy which will result in positive same store sales all over the globe.