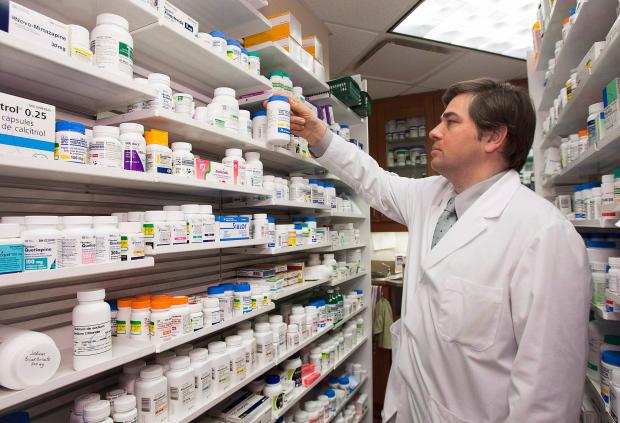 126 Advil products were recalled by Pfizer, which were aimed for children and infants.
Pfizer is recalling many of its Advil products that were aimed and advertised for youngsters. The pharmaceutical company is now recalling 126 of Advil products, advertised for infants and children. It is taking these products now due to some health concerns.
Pfizer Inc. is recalling almost 126 of its Advil liquid products, as there were risks in terms of the dosage for children according to Health Canada, with another report on Saturday. Another issue was highlighted regarding this specific product of the company, clumps were found of ibuprofen inside the bottles of this medication. The clumps caused parents to give their children and infants a higher or a lower dosage than prescribed.
The pharmaceutical company is taking the liquid medications off the shelves and the market due to concerns. Parents need to be aware of the fact when it comes to giving any medicine, the bottle should always be shaken before the dosage. This can remove and prevent the clumps that are created inside the bottle. If not shaken, unpredictable amount of drugs can develop and be given to children that would end up badly.
If children were given a lower dosage of the liquid Advil than prescribed, the disease such as fever would not go away which can lead to other issues. When a higher dosage was accidently given, the symptoms occurred such as vomiting, dizziness, and decrease in the rate of breathing and even a ringing sound in the ears. The label of this medication does instruct users to shake the bottle well before use; but parents did not seem to consider them.
The products that are being recalled include Advil pediatric drops, children's Advil Fever, colds flu, Children Advil Cold and many others. Consumers who have suffered from the wrong amount of dosage can now contact Pfizer through telephone and email. Even though the FDA gives high importance and guidance to consumer that they should always read the instruction given before consuming any medication, consumers do not follow this rule.
Health Canada has now asked consumers to not use these products as a precaution and return the medications, if they have already purchased them, to the store. A doctor visit is necessary if children have been given the wrong dosage.
The global supply quality and compliance director of Pfizer, David Lessard, informed the public that the company gives high priority to delivering the products of the best quality possible. It is now investigating this product thoroughly for any safety hazards. He also said that the organization has identified the problem and in future, none of the product will cause a problem of such a kind.