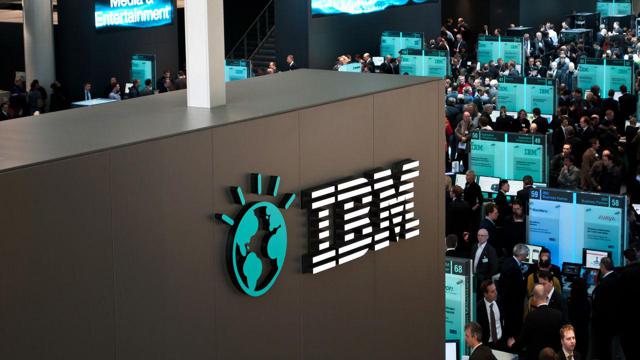 IBM is making use of Swift: an open source server framework.
During the Mobile World Congress (MWC) 2016, International Business Machines Corp. came up with Kitura: an open source framework for web servers that are written using Swift.
Swift is Apple's nascent yet popular programming language that has been designed to catwer to Mac OS X and iOS.
IBM recently conducted a press conference during the Mobile World Congress held at Barcelona. The company wanted to update the masses regarding its MobileFirst offering that renders support for apps on Apple iOS devices.
A few things were the highlights of the event. Irrespective of the fact, that IBM presented MobileFirst as a collaboration with Apple, nobody was there from the latter to show its support. Secondly, the forced press conference comprised of a panel of worthy but hardly noticeable app demonstration from consumers. Ironically, several journalists also left the conference be3fore the cloud computing giant announced the big news.
The news was that the company will support Swift on the server with the help of a new web framework.
IBM undoubtedly obsesses with Swift, as per the Vice President of MobileFirst, Mr. Phil Buckellew stated, "Each one of the over 100 apps that we have delivered is built 100% natively using the Swift language. This claim resulted in skepticism from Twitter.
Mr. Buckellew is however clear with his vision claiming that the company has become the largest user of the programming language by Apple to come up with enterprise apps. The company considers Swift to be useful, powerful and code safe.
When the iPhone maker open sourced Swift back in 2015, IBM took benefit by establishing a Swift runtime that catered to its Bluemix platform. So now the company is achieving another milestone with Kitura that is now accessible by all via GitHub.
"Developers have to connect apps to multiple back ends. Often those back-ends are written in different languages, and that creates conflicts between back-end teams and front-end teams. We're bringing Swift to the enterprise so that the back-end and front-end teams can work more closely together," added Buckellew.
The company is extremely excited about Swift when it comes to a system language as it is also a client language. It is basically a compiled code that functions extremely fast since it are a scripting language. This makes it relatively easier to use but the issue lies in the obstacles pertaining to memory management you get to explore with Objective-C or C++.
IBM is offering dynamic services in the form of concurrency support along with a new web framework server known as Kitura. The company is also offering a Swift package catalog, a bunch of packages present in Swift that will enable the developers to connect with systems on the back end.
Hence in a nutshell, IBM has changed the fate of programming by adopting Swift readily. Its association with Apple indicates that the company has a long way to go denoting growth in the times to come. All IBM needs to do is remain consistent.