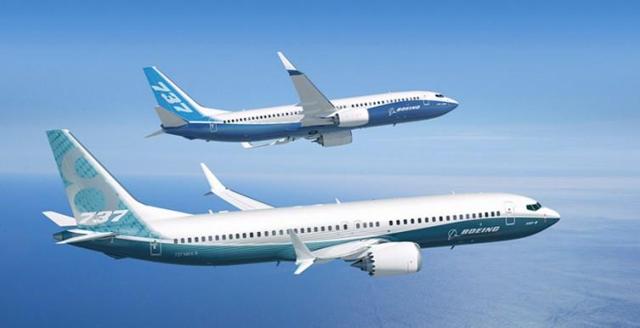 Boeing 737 Max 8 Jet was shown off to the employees after its completion at a ceremony.
Boeing Corporation revealed it first 737 Max 8 airplanes in 2015 at a facility in Washington, Renton, and now it has reached the completion of its single aisle plane, which was shown to the employees during a ceremony. The airplane maker made another addition to its well-known family of the 737 series, which has been the bestselling product of the company.
The team of Boeing Co. has managed to create another series of 737. The series of 737 received sales of 13,000 since it first rolled out in 1965 and served as the bread and butter for the organization since then. With another version of 737, this series is taken to a completely new level of innovation and performance with numerous adjustments and advanced functions installed in it.
The aerospace company 737 is preferred by airlines for short to medium routes and destinations and offers reliability to customers in a fairly low price. The company's expensive jets include the 727 and 707 models, which are preferred for short flights, mainly domestic ones. The 737 series of the company was called the 'classic series' offering better functions and even more capacity for passengers and the crew members. It consisted of the CFM56 turbo engines, which gave the jet more fuel efficiency and power proving it to be ecofriendly.
Since its launch, 737 has received many upgrades and newer version of it that go with the age today. In order to compete with its major rival in the market, Airbus, the aerospace giant has launched the upgraded version of its 737 MAX, which was showcased at the ceremony in front of thousands of workers who helped in its manufacturing. This new jet is going to compete with its rival, A320 NEO, and the completion was on time, which is refreshing.
The changes in the newer version of 737 MAX are its new wings tip, which the company claims to offer less fuel consumption by almost 1.8% in comparison to its predecessors. It consists of the CFM LEAP 1B engines, which also promise fuel efficiency. The wings of the jet have been given a new design, which give it better aerodynamics. Its cockpit is made of glass with the latest equipment and gear, and the passenger seats will have a sky interior, which was not the case with the previous models.
This new jet will have 189 seats which is less than MAX 9 220 seats but more than MAX 7's 149 passenger capacity. The production of this series has begun in Renton facility. It better hurry up because it already has 3000 orders to deliver to its client.