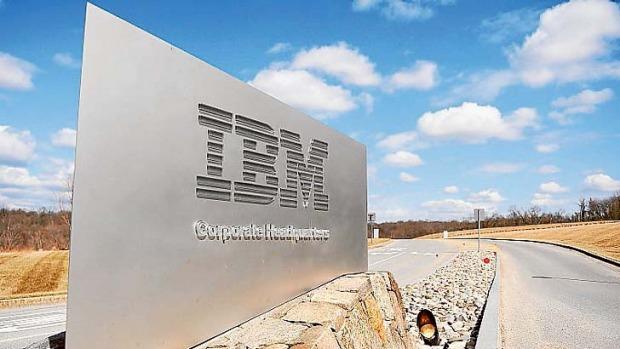 In order to make the profits out of the shrinking sales, the Big Blue is balancing the workforce.
Since the past four years, the Big Blue has been disappointing the analysts and the investors alike. However, since last year, the company has been undergoing massive changes in order to pull the company's sinking ship back on the ground. Apart from acquisitions and mergers, the company has been actively involved in the restructuring and according to Wall Street moneymen, up to colossal 14,000 IBMers worldwide might be saying adieu to the tech giant under the latest redundancy program.
Senior research analyst Tony Sacconaghi from Bernstein expressed in a research note that IBM was said to be taking "meaningful workforce rebalancing actions." The analyst also drove the attention to the $1 billion worth tax gain IBM received as Japanese tax gain and highlighted the past practice of the company of matching the proceeds from dispositions or IP sales with workforce restructuring expense. Sacconaghi expressed: "It now appears that IBM is likely to do the same in FY Q1 - i.e. realize a $1 benefit to earnings per share in Q1 from the tax settlements and incur a similar amount of restructuring expense.We have estimated that it has historically cost IBM about $70,000 to eliminate an employee, which would imply a workforce reduction of about 14,000 employees this quarter."
According to the research note from Bernstein, the $136 billion organization managed to save $6.78 billion from "workforce rebalancing" which it achieved by cutting around 96,986 jobs.
In the Global Technology Services wing in UK alone, the company has put 1,352 employees' fates dangling in the wave of uncertainty. 185 of such employees will be told about their future in the company in the coming April. Moreover at UK Labs, approximately 123 out of 900 staff will be losing their job.
Furthermore, sources privy to the matter have told that in addition to 20 partner-level staffers around 73 people in Global Business Services (GBS) who have "non-strategic skills" are in a queue for an impending exit from the company on a permanent basis. The sources further added that the actions being carried out at GBS also includes sending more jobs to India and other Global Delivery Centers.
The restructuring plans have been carried out by the company in an attempt to maximize the profit which has been falling down for quite a long time now. Over the past fifteen quarters the company has been reporting nothing but falling sales. Therefore, the company is implementing restructuring plan to cut costs and make profits.
At the market which closed on Thursday, International Business Machines Corporation stock stood at a price of $140.16. The 52 week range of the stock is $117 to $176.