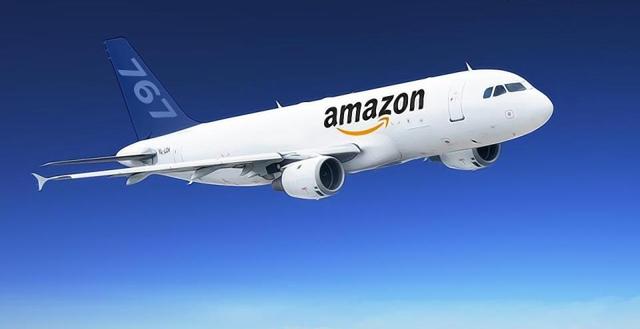 Amazon is going to require 20 of Boeing 767 wide bodied jets for its cargo fleet.
Boeing Corporation has signed a leasing deal with Amazon, which requires 20 of its 767 wide-bodied airplanes. The jet maker is going to provide Amazon with a fleet that will help it run its very own delivery operations conveniently through a huge cargo fleet. The 767's have the capability of carrying 88 tons of weight around the country.
The aerospace company might help Amazon to make its fleet bigger and efficient. Amazon confirmed on Wednesday of reaching an agreement to expand its air cargo operations by four times through Boeing airplanes. The online shopping provider invested $11.5 billion on shipments in 2015, and 32% more in 2014, going up by 74% in 2013. It is changing the numbers now and this time in its favor by buying out more shipping equipment. It did report a decent amount of profit and sales in 2015.
The online shopping company had been looking to cut the expensive shipping cost, and was looking for a solution for quite a while, since it had to spend immensely on it. A one-time investment shows a better future for Amazon and that is what is going for according to this recent development. Boeing Co. has to provide 20 jets to this online retailer in a span of five to seven years. The air cargo expansion will be utilized in supporting one and two day's delivery for its customers and even manage to avoid being dependent on third parties.
The holiday season is a shopping festival for many, which means more pressures on Amazon. At such times, it no longer has to wait for third parties to carry out its tasks for it but can do it all in the future thanks to the aerospace giant's wide bodies aircrafts. Amazon initially was seeking to acquire more Boeing jets, but the asking price of the aviation organization demotivated the retailer, and the payments are to be made in a span of five to seven years.
Boeing spokespeople denied to comments regarding this development including, Paul Bergman. The planes of the aerospace company are going to be used by FedEx, which already has 81 orders of aircrafts. The company is making efforts to make the production of its 767s in the Everett facility faster, which could lead to more delivery slots. Amazon already has 100 jets that have been manufactured by Boeing in its air cargo fleet and is going to have more of those in the future. However, it still cannot compete with FedEx that has 650 jets in its fleet.