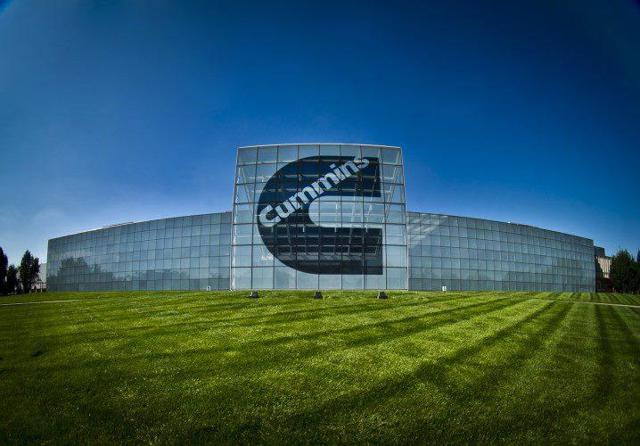 Cummins plans to develop class 6 commercial plug-in hybrid that will cut down the amount of fuel used.
Cummins has announced its plans of building a class 6 commercial plugin hybrid vehicle that will consume less fuel by up to 50%. The engine maker has acknowledged the benefits of such technology in the long-run, not only for the customers who will be able to save money of fuel but also the environment globally. It plans to build buses and work trucks of this kind to cut the fuel by half.
The gas engine manufacturer has managed to achieve this through a grant of $4.5 million from the United States Department of Energy, which was given to the company's team in collaboration with PACCAR, a truck maker. Class 6 vehicles include trucks and school bus, which means these vehicles carry a substantial amount weight, which can be between 19,000 pounds to 26,000. The performance of these vehicles can be improved with the plug-in hybrid and even cut the fuel consumption by half.
The researchers of Cummins Inc. will be working on this innovative vehicle and its development; they will develop the design and tech of the engine, using an electric commercial car. The manufactured engine is going to be controlling the charge from the electric drive battery pack. New vehicle controls will be installed with the electrified powertrain and other related technologies.
Gas and diesel engines are not only expensive for the car owners that have these but are also fatal for the environment causing gas emissions. Once this plug-in hybrid vehicle is successful in its development, it might just make huge beneficial changes. School buses driver and workers who own trucks might be able to earn and even save more money. This project, if successful, is going to be win-win for everyone but the oil companies, which are already suffering in the market because of the low oil and gas prices.
The goal of fuel reduction will be achieved via the tech of electrified vehicle powertrain and the optimization of the internal combustion engine and its functions. These trucks are expected to come in the market very soon according to the CEO of the engine making company, Wayne Eckerle, who also believes that this vehicle will be capable of letting the drivers save each year. An all-electronic car might just be what we now need, which this engine maker might be able to fulfill.
Cummins has formed an alliance with a truck maker, PACCAR for this development, which includes representatives from Ohio State University and many others. Hopefully, this product will soon be available for purchase in the market, benefiting many; however this product can be expected to be costly due to the tech built in it. In the long run this electronic vehicle might just turn out to be a good investment helping drivers save hundreds of dollar on fuel.