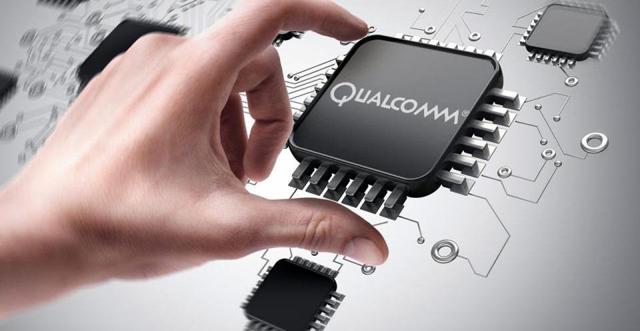 The chipmaker latest stock's movement indicates an easy entry for investors.
For the straight fourth time this year, Qualcomm Inc.'s stock suffered loss on Wednesday. On May 25, the chipmaker's stock enjoyed its peak afterwards it has been snoozed into pullback mode. Also, by the looks of it, the stock will further fall down. If the things continue to go into the current direction then a low-risk entry opportunity will be developed for the investors. Meanwhile, the chipmaker's bulls should maintain a close watch on the $53 area.
The San Diego, Calif. firm's quick rise off the mid February low sent the shares soaring up close to 25% higher in merely three weeks or less. This enormous gain drove the stock into the "overbought territory" as it diffuse into $53 area.
Once the upside momentum was consumed, the semiconductor manufacturing company's major stock in March, April, and first half of May fell in a very narrow range. Intense resistance near the highs of December and March place the lid on the upside meanwhile $50 area ensured firm support near the lows.
Over the time, the above mentioned pattern straightened up irrelevant to the existence of downward sloping 200 day moving average. Despite this overhead pressure, the chipmaker managed to put higher monthly lows in April and May.
Back on May 20, the chip maker smashed through its nine-week consolidation pattern's top layer and managed a gain of 3.35%. Since February, this was the best single day performance for the Californian chip maker. Last week, the stock extended the break out move by gaining another 3.25%.
But there are few downsides for the stock as well, generally, Qualcomm stock been facing multiple issues which might dragged the stock down. The chipmaker's revenue are also been slowing down and the reason for it is the slowing sales of Apple. Almost 45% of the company's revenue is made up by tech giant and with the sales decline of tech titan, the company's sell-in to Apple is also being affected.
Moreover, the global smartphone market has been slowing down therefore Qualcomm, who has the gigantic share in the 3G and 4G chip technology is collaterally affected by the slowing market trends.
All in all, the investors should consider the easy entry benefits while being cautious about the external factors which might dragged the stock down. At the market which closed on Thursday, Qualcomm Inc. stock stood at a price of $54.88. The 52 week range of the stock is $42 to $70. Unanimously, the analysts have given the stock "Buy" rating while setting the price target at $100.