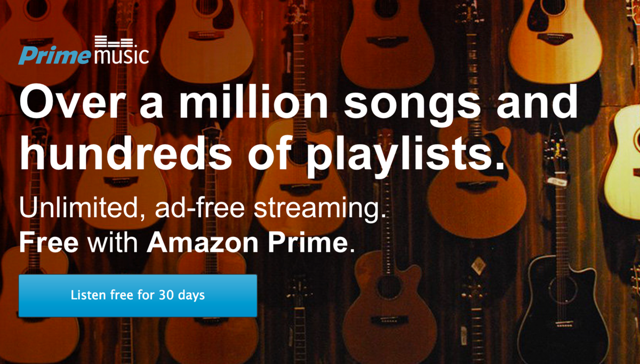 The American online retailer will introduce the music streaming service to increase its customer base in the competitive market.
Amazon is soon going to launch its separate music streaming subscription facility. Offered at a price of $9.99 per month, the music facility will have a competitive song library, according to the sources privy to the matter. This new effort by Jeff Bezos' company will directly battle with Spotify as well as Apple Music, which has boastful library of over 30 million songs.
As of now, the American e-commerce company is confirming licenses with labels and the facility is likely to release in early fall or late summer, the sources stated.
Currently, the online retailer offers to its Prime video and shipping service subscribers, free music streaming facility with limited catalog. When asked about its soon to be launched facility, the e-commerce giant didn't respond. The web retailer's entrance in the already saturated music streaming industry is a bit late however the facility will accentuate Amazon's efforts to turn into a one-stop store for goods as well as content, the sources stated.
The newly launched music service is also aimed to make its home speaker Amazon Echo more appealing, which not only searches the web but also place orders on the website through voice instructions.
The new music facility will not only take away the traffic away from Spotify, but it could threaten other players, stated partner at capital firm Venrock who has lead early music efforts by Apple.
In recent times, the tech companies Google and Apple have entered the music streaming industry, intending to blend themselves into their consumers' regular routines in addition to accelerating device sales. Similarly, the organization expects the tight integration of its new service with Amazon Echo will let it stand out along with reinforcing the appeal of the speaker.
Broadly released in 2015, the speaker Echo has turned out to be a blockbuster. In fact, competitor Google is now trying to outdo its own speaker. The measure suggests that the online retailer will increasingly provide basic media options through its service Prime while selling extra subscriptions for customers who are interested in going deeper. Recently, the organization launched its separate video service.
In other news, as per reports by Economic Times, CEO of Amazon Jeff Bezos has asked the Indian PM Narendra Modi to permit foreign investment-backed Ecommerce organizations like the one his organization runs for operating hybrid models in India that are both inventory and marketplace-led, a person aware of the matter stated.
The acceptance of such a measure would play an important role in dramatically relaxing regulations announced in recent times for E-commerce companies with foreign investment.
Both initiatives are likely to impact positively on company's bottom line.