Please check out Charlie Heidenreich's first article posted at his blog. I encourage those of you, who follow my blog, to support Charlie by "following" his blog. 
Charlie is an honest man, and thus far, his call on SNTS has been excellent!
Today, SNTS hit a new multi-year high.

Needless to say, I like this company, and believe it presents an excellent opportunity, both near and long-term, for investors.

Great job Charlie!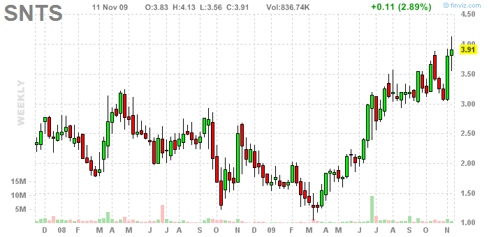 Disclosure: No position.