On
November 11
, I highlighted an article on SNTS written by my friend Charlie Heidenreich. At that time, SNTS was trading at or near $3.91.
Tonight SNTS announced that it has received regulatory approval for Zegerid OTC.
In AH trading tonight, SNTS hit $5.81 or +34% from the 4 PM close.Great call Charlie!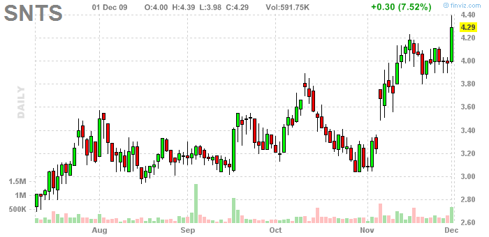 Disclosure: Sadly, I do not own any shares of SNTS.