Email Recommendation:  Marshal & Ilsley (NYSE:MI)

On Thursday, December 31, I recommended Marshal & Ilsley (MI) as a BUY to investors who receive my periodic email updates.  

I know that some of the investors, who I correspond with regularly, made some nice gains last week.  Please reference the daily chart below.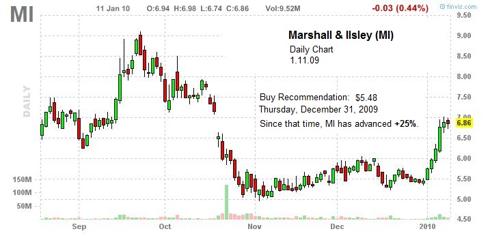 Disclosure: No position.