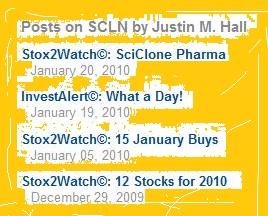 Sciclone Pharmaceuticals (NASDAQ:SCLN)
Over the two months, I alerted investors to SCLN
on four occasions.
During this time, shares of SCLN have performed very well.  Reference the daily chart below. 
To my readers who seized this opportunity and you know who you are,
Great Work
!
Looking forward --- way past ready for the upcoming spring season --- I own and continue to like the growth prospects for both 
Ariad Pharmaceuticals (NASDAQ:ARIA)
and
Spectrum Pharmaceuticals (NASDAQ:SPPI)
. 
Regarding ARIA, interested investors ought to take a moment and review 
this article.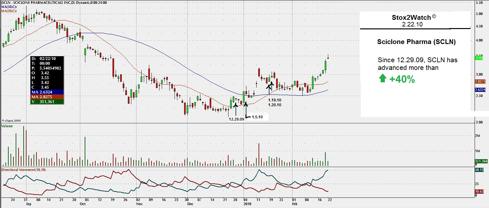 Disclosure: Long ARIA and SPPI.