The Article Below Was Just Posted This Evening at
Rx Investors.
OxiGene (OXGN)
At 6:30 AM ET this morning during pre-market trading, I recommended to Premium+ members at RXI that they take profits - some or all - in OXGN positions and while shares were trading between $0.39 to $0.50.  The members with shorter time horizons did realize some nice gains today!  It was obvious by 6:30 AM ET, that OXGN would likely roll over, and it did.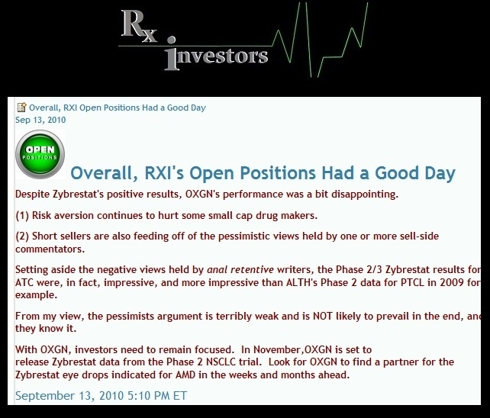 Today, OXGN didn't even see a nickle.  Rather it closed up $0.04 (+15%) to $0.31.  Postive results were shrugged off as if such outcomes occur every day. 

Good grief.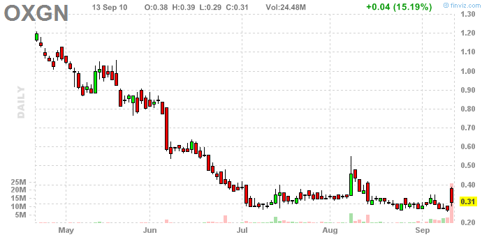 Disclosure:
No position.