Look at the back panel of your iPhone. You will see "Designed by Apple in California. Assembled in China."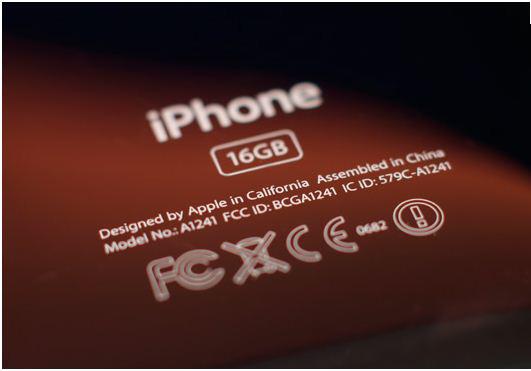 Many Americans, including the President, wondered why Apple (NASDAQ:AAPL) is manufacturing virtually all its products abroad. Last year Obama bluntly asked Steve Jobs what it would take to make iPhones in the United States. "Those jobs aren't coming back," said Mr. Jobs.
What is the real reason for this?
The New York Times asked the same question. A simple and scary answer is: iPhones are not made in America because they cannot be made in America.
The Manpower
How can it be the deficit of manpower? After all, America has over 8% of its population unemployed. Why Apple can't employ at least some of those people?
The iPhone is assembled in Foxconn City in Shenzhen, China, which has 230,000 employees. Do you know how many cities in US have population more than 230,000? The answer is 82. But not the whole population can work. On average, working-age population is 65 percent of the total population. It turns out that only 50 cities across the country have enough working age population. However, even in New York, the largest American city, 230,000 people are 3% of the total population. Can you imagine three out of every hundred New Yorkers working at iPhone assembly line every day?
Over the past couple of years we have heard a lot about working conditions in Foxconn factories. This Chinese company is responsible for the assembly of consumer electronics for the majority of large companies, including Apple. Approximately a quarter of the 230,000 employees live in factory's dormitories or barracks. Almost 60,000 people live and work at the factory. Many people in the Foxconn City work 6 days a week, 12 hours a day and earn less than $17 per day. Perhaps such conditions seem brutal to most Americans, but jobs at the plant are very popular. Jennifer Rigoni, a former Apple's worldwide supply demand manager, said that Foxconn can hire 3,000 people a day.
The plant has 8,700 engineers who control the process. According to the reporters from the Times, it would take as long as nine months to find that many qualified engineers in the United States. The Chinese have hired them in 15 days.
"We shouldn't be criticized for using Chinese workers," a current Apple executive said. "The U.S. has stopped producing people with the skills we need."
The Cost
People who advocate outsourcing argue that one way or another it is related to the price. "Make it in America will come more expensive" ​​they say. "You have to pay higher salaries, give bonuses, pay insurance, pay higher taxes." As companies operate for profit, the increased cost must be reflected in the consumer price.
They say that iPhone assembled in the U.S. will cost thousands of dollars. It turns out that is not true. According to the Times, paying American wages would add up to $65 to each iPhone. And all other additional expenses are not likely to cause a 16G iPhone 4S to cost more than a thousand dollars without a contract. But not even the price is the main reason why Apple is manufacturing in China. The main reason is that companies need plants that can rapidly produce as many iPhones. This requires flexibility and quick adaptation to the demands of Apple.
The Infrastructure
The Times gives an example from the early history of iPhones. It is hard to believe now, but Apple originally designed the iPhones with a plastic screens. Steve Jobs was carrying a prototype of iPhone in his jeans, along with his keys, and the screen of this prototype became covered with dozens of scratches. "I won't sell a product that gets scratched. I want a glass screen, and I want everything to be done perfectly in 6 weeks."
Jobs was not joking. If the product will not meet his standards, it will not go to the stores. To make this change in the States would take several months. In China it took 6 weeks. Corning (NYSE:GLW) started to supply scratch-resistant glass, and Chinese factories were able to quickly integrate it into existing iPhone design.
"The speed and flexibility is breathtaking," a former Apple executive said. "There's no American plant that can match that."
The Conclusion
Apple is an American company, reaping unprecedented financial success. So many Americans are distressed over the fact that the country gets very little of this success. Apple employs 43,000 people in the States. This is less than one-fifth of wage-workers in one Chinese factory. Some might say that Apple has succeeded at the expense of American workers. But if you believe the Times report, it turns out that the United States had never even had the infrastructure and the manpower that Apple needs.
P.S. This article was rejected for publication by SA Editors, so I'm publishing it as InstaBlog