There are so many traders and investors in the financial news media that will look at a declining stock sector and become so fearful. Why do they not see the opportunity in these beaten down industry groups? The reason is because they do not understand the charts. They are getting all caught up in the emotion of hearing that the sky is falling. Hence, they simply follow the crowd and all run for the exit door (sell) at the same time. This type of thinking has always gone on since the beginning of time.
Last week, the retail stocks were selling off in a very sharp manner. Popular retail stocks like Bed Bath & Beyond Inc.(NASDAQ:BBBY), Home Depot Inc(NYSE:HD), and Costco Wholesale Corporation (NASDAQ:COST) were plunging lower on the charts. Many traders and investors were selling these stocks with both hands as the volume was fairly heavy in these equities. Believe it or not, when a stock declines in this fashion this is where the opportunity lies. On June 24th, 2017 I was able to isolate a major chart support level for Costco Wholesale Corporation(NASDAQ:COST) just below $157.00 a share. Today, COST stock is trading higher by $2.52 to $159.62 a share. I was able to buy call options in the stock and sell half of them today for a 28.0 percent gain.
Traders and investors need to learn how to read the charts in order to find these trading opportunities when they present themselves. It is important to remember that there will be bear markets in many sectors and industry groups within an overall bull market. This is the markets way of presenting us with trading opportunities if you can understand the charts.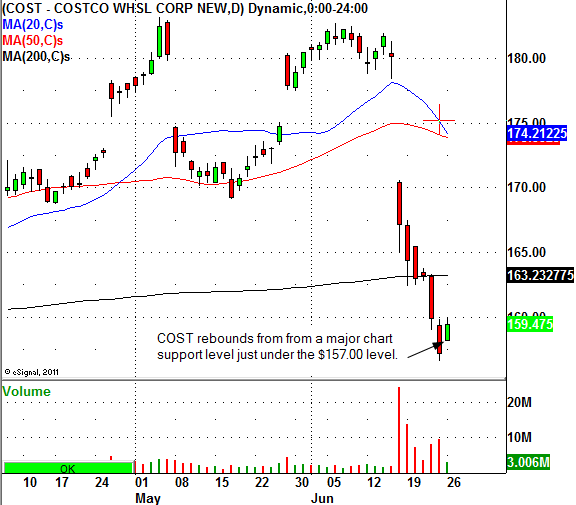 Nicholas Santiago
InTheMoneyStocks