The Facebook IPO is scheduled to debut late next week. This is possibly the most anticipated IPO since Google Inc (NASDAQ:GOOG). While the hype of Facebook makes it a high risk buy at the debut price, there are other ways to swing trade the social networking stock. Both Zynga Inc (NASDAQ:ZNGA) and Groupon Inc (NASDAQ:GRPN) are trading at all time lows. In theory, the hype of the Facebook IPO over the next week should lift these stocks as much as 10-15%. Considering where these social networking stocks are trading, this may be the smartest way to swing the Facebook IPO. The trade would be to buy these stocks in the next few days and sell the day of the Facebook IPO.
Gareth Soloway
InTheMoneyStocks.com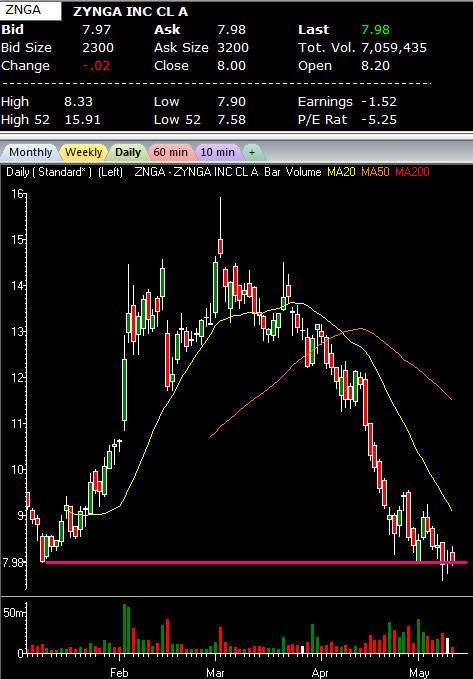 Disclosure: I am long ZNGA.