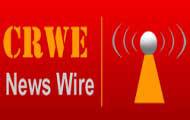 ITT Exelis (NYSE:XLS)
XLS and partner, Innovative Technical Solutions, Inc. (commercially known as NOVASOL), have been awarded a $7 million contract to develop a laser communications system for the U.S. Navy and U.S. Marine Corps.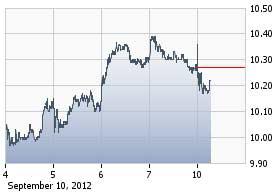 The team will complete development of a line-of-sight, high-bandwidth laser communications system that will be used for ship-to-ship, ship-to-shore and ground-to-ground mission applications. The contract is with the U.S. Navy's Office of Naval Research, Arlington, Va., and the Naval Research Laboratory, Washington, D.C.
XLS is a diversified, top-tier global aerospace, defense and information solutions company with strong positions in enduring and emerging global markets. XLS is a leader in networked communications, sensing and surveillance, electronic warfare, navigation, air traffic solutions and information systems with growing positions in cyber security, composite aerostructures, logistics and technical services. The company has a 50-year legacy of innovation and technology expertise, partnering with customers worldwide to deliver affordable, mission-critical products and services for managing global threats, conflicts and complexities. Headquartered in McLean, Va., the company employs about 20,500 people and generated 2011 sales of $5.8 billion. www.exelisinc.com
**********

Agilent Technologies Inc. (NYSE:A)
A reported today the industry's widest-bandwidth real-time digital downconverter option on the M9703A AXIe eight-channel high-speed digitizer. The new DDC functionality enables faster, more flexible measurements in high-channel-count applications.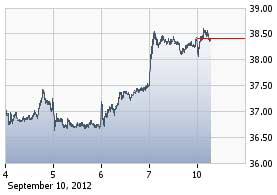 With a frequency range of DC to 2 GHz and a sampling rate of 1.6 GS/s, the M9703A-DDC digitizer option provides tuning and zooming capabilities to analyze these signals of interest. The DDC programmable decimation ratio and fine IF tuning allow users to set the bandwidth and center frequency to match the analyzed signal. Real-time decimation allows users to analyze bandwidth from 300 MHz down to less than 1 kHz, reduces the noise level, improves the dynamic range by 3 dB per decimation step, and extends the capture time.
A is the world's premier measurement company and a technology leader in chemical analysis, life sciences, diagnostics, electronics and communications. The company's 20,000 employees serve customers in more than 100 countries. A had net revenues of $6.6 billion in fiscal 2011. Information about Agilent is available at www.agilent.com.
**********

Crown Equity Holdings Inc. (OTCPK:CRWE)
CRWE AD-Services, a division of CRWE is a full service multimedia advertising company specializing in internet marketing. Their goal is to provide you with a customized advertising blue print using their expansive resources. CRWE Ad Services (www.crwe-adservices.com ) provides modern and unique advertising campaigns. They are dedicated to offering the most cost effective advertising solutions.
In addition, CRWE has launched a online service companies CRWE Real Estate. Crown Equity Holdings Inc. launched CRWE Real Estate to provide a global portal for property listings at a fee of only $1 a day. CRWE Real Estate (www.crwerealestate.com) mission is to empower consumers with information and tools to make smart decisions about homes, real estate and mortgages.
CRWE offers advertising branding and marketing services as a worldwide online multi-media publisher with its digital network of websites and focuses on the distribution of information for the purpose of bringing together a targeted audience and the advertisers that want to reach them. Crown Equity Holdings advertising services cover and connect a range of marketing specialties, as well as provide search engine optimization for clients interested in online media awareness. For more information about Crown Equity Holdings Inc. visit www.crownequityholdings.com.
***********
THIS IS NOT A RECOMMENDATION TO BUY OR SELL ANY SECURITY!
Disclaimer: CRWENewsWire.com publisher and its affiliates and contractors are not registered investment advisers or broker/dealers. (Read Full Disclaimer at http://crwenewswire.com/disclaimer).
www.crwenewswire.com/150146/business/itt.../
Disclosure: I have no positions in any stocks mentioned, and no plans to initiate any positions within the next 72 hours.