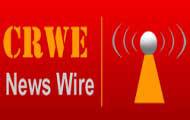 Xerox Corp. (NYSE:XRX)
Schneider Electric selected XRX to modernize its IT infrastructure as part of a seven-year, $153 million agreement.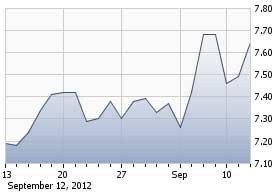 XRX will modernize the company's North American IT infrastructure operations by first consolidating its data centers and managing them with cost-effective, state-of-the-art automated processes that respond to the fluctuating market demands of the energy sector. Xerox also will assume responsibility for running the company's help desk, which Schneider employees rely on to trouble-shoot daily issues with their computers, including assisting remote employees who use mobile devices.
With sales approaching $23 billion, XRX is the world's leading enterprise for business process and document management. Its technology, expertise and services enable workplaces – from small businesses to large global enterprises – to simplify the way work gets done so they operate more effectively and focus more on what matters most: their real business. Headquartered in Norwalk, Conn., Xerox offers business process outsourcing and IT outsourcing services, including data processing, healthcare solutions, HR benefits management, finance support, transportation solutions, and customer relationship management services for commercial and government organizations worldwide. The company also provides extensive leading-edge document technology, services, software and genuine Xerox supplies for graphic communication and office printing environments of any size. The 140,000 people of Xerox serve clients in more than 160 countries. For more information, visit www.xerox.com.
*********

NCR Corp. (NYSE:NCR)
The American Bankers Association (ABA) endorsed the ATM and branch transformation solutions of NCR. ABA members asked for due diligence assistance regarding the future of ATMs, and ABA's research found that NCR's ATM and branch transformation solutions enable banks to reduce costs, improve efficiency and grow their business while providing convenience and an unrivaled self-service experience for their customers. This endorsement is made through ABA's affiliate, the Corporation for American Banking.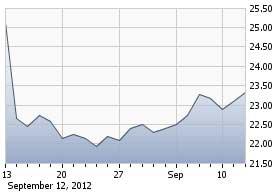 NCR has led the world in ATM deployments for 25 consecutive years and also is the number one provider of ATMs to financial institutions in the United States. Through its endorsement, the ABA will offer its member institutions preferential pricing on NCR ATM hardware, software maintenance and managed services.
NCR is a global technology company leading how the world connects, interacts and transacts with business. NCR's assisted- and self-service solutions and comprehensive support services address the needs of retail, financial, travel, hospitality, gaming, public sector, telecom carrier and equipment organizations in more than 100 countries. NCR (www.ncr.com) is headquartered in Duluth, Georgia.
*********

Crown Equity Holdings Inc. (OTCPK:CRWE)
CRWE AD-Services, a division of CRWE is a full service multimedia advertising company specializing in internet marketing. Their goal is to provide you with a customized advertising blue print using their expansive resources. CRWE Ad Services (www.crwe-adservices.com ) provides modern and unique advertising campaigns. They are dedicated to offering the most cost effective advertising solutions.
Furthermore, CRWE Tube (www.crwetube.com ), a video sharing site of CRWE, allows billions of people around the world to upload, watch and share original videos. With online videos continuing to experience explosive, viral growth and the web rapidly moving from text to video, businesses will need to adapt to the shift in video distribution technology or quickly become irrelevant to their consumers who anticipate seeing video everywhere online.
CRWE offers advertising branding and marketing services as a worldwide online multi-media publisher with its digital network of websites and focuses on the distribution of information for the purpose of bringing together a targeted audience and the advertisers that want to reach them. Crown Equity Holdings advertising services cover and connect a range of marketing specialties, as well as provide search engine optimization for clients interested in online media awareness. For more information about Crown Equity Holdings Inc. visit www.crownequityholdings.com.
***********
THIS IS NOT A RECOMMENDATION TO BUY OR SELL ANY SECURITY!
Disclaimer: CRWENewsWire.com publisher and its affiliates and contractors are not registered investment advisers or broker/dealers. (Read Full Disclaimer at http://crwenewswire.com/disclaimer).
www.crwenewswire.com/150175/business/xer.../
Disclosure: I have no positions in any stocks mentioned, and no plans to initiate any positions within the next 72 hours.