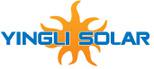 BAODING, China and SYDNEY, Sept. 18, 2012 (CRWENewswire) -- Yingli Green Energy Holding Company Limited (NYSE:YGE) ("Yingli Green Energy" or the "Company"), a leading solar energy company and one of the world's largest vertically integrated photovoltaic manufacturers, which markets its products under the brand "Yingli Solar", today announced that one of its wholly-owned subsidiaries, Yingli Green Energy Australia Pty. Ltd. ("Yingli Australia"), has signed a Master Distributor Agreement (the "Agreement") with Solar 360 Pty Ltd. ("Solar 360") to appoint Solar 360 as a sales partner in Australia. According to the Agreement, Solar 360 will sell and promote 30 MW of Yingli Solar modules in Australia in the following 12 months through a unique "Accredited" dealer network of up to 100 accounts across all geographic regions of Australia.
"We are pleased to welcome Solar 360 as a key business partner in the Australian marketplace," said Mr. Liansheng Miao, Chairman and Chief Executive Officer of Yingli Green Energy. "The executive team at Solar 360 has both the necessary Australian Solar experience and broad brand experience to assist us in building a sustainable Yingli Solar presence in Australia."
Mr. Lucas Sadler, Managing Director of Yingli Australia, commented, "Our negotiations with Solar 360 have been about addressing our desire to create an 'Install with care, Install Yingli' accredited dealer network which is focused on local community engagement through best practice installations."
"The Solar 360 team recognized the professional approach Yingli Australia has taken in this market and we have been developing systems and a business plan to support Yingli's Accredited dealer network in Australia," said Mr. Michael Anthony, Director of Solar 360.
About Yingli Green Energy
Yingli Green Energy Holding Company Limited (YGE), which markets its products under the brand "Yingli Solar", is a leading solar energy company and one of the world's largest vertically integrated photovoltaic manufacturers. Yingli Green Energy's manufacturing covers the entire photovoltaic value chain, from the production of polysilicon through ingot casting and wafering, to solar cell production and module assembly. In August 2012, Yingli Green Energy reached a balanced vertically integrated production capacity of 2,450 MW per year, form facilities located in Baoding, Haikou, Tianjin and Hengshui, respectively. Yingli Green Energy distributes its photovoltaic modules to a wide range of markets, including Germany, Spain, Italy, Greece, France, South Korea, China, Japan and the United States. Headquartered in Baoding, China, Yingli Green Energy has more than 20 subsidiaries and branch offices worldwide. Yingli Green Energy is publicly listed on the New York Stock Exchange (YGE). For more information, please visit www.yinglisolar.com.
About Solar360
Solar 360 Pty Ltd. supplies wholesale solar equipment from panels and inverters to complete kits and accessory packs across performance categories. The company's warehouses are located in most capital cities across Australia and they deliver Australia wide from those warehouses. For more information, please visit www.solar360.com.au.
About Accredited Dealer Network
Yingli Green Energy's Accredited Dealer Network managed by Solar 360 is set to become Australia's premier program for accredited solar installers. The initiative is aimed at encouraging quality and professional practices. Solar 360 provides the tools, methods, support, training and supplies to support the model. The program is designed to provide a range of benefits to dealers that enable them to compete successfully in the solar market place with a growing list of smart business services delivered by a team of highly qualified individuals who are committed to their success. For more information, please visit www.solar360.com.au.
Safe Harbor Statement
This press release contains forward-looking statements. These statements constitute "forward-looking" statements within the meaning of Section 21E of the Securities Exchange Act of 1934, as amended, and as defined in the U.S. Private Securities Litigation Reform Act of 1995. These forward-looking statements can be identified by terminology such as "will," "expects," "anticipates," "future," "intends," "plans," "believes," "estimates," "target" and similar statements. Such statements are based upon management's current expectations and current market and operating conditions, and relate to events that involve known or unknown risks, uncertainties and other factors, all of which are difficult to predict and many of which are beyond Yingli Green Energy's control, which may cause Yingli Green Energy's actual results, performance or achievements to differ materially from those in the forward-looking statements. Further information regarding these and other risks, uncertainties or factors is included in Yingli Green Energy's filings with the U.S. Securities and Exchange Commission. Yingli Green Energy does not undertake any obligation to update any forward-looking statement as a result of new information, future events or otherwise, except as required under applicable law.
For further information, please contact:
In China:
Qing Miao
Director of Investor Relations
Yingli Green Energy Holding Company Limited
Tel: +86-312-8929787
Email: ir@yinglisolar.com
In the Americas:
Helena Kimball
Head of Marketing
Yingli Green Energy Americas Inc.
Tel: +1-603-5915812
Email: helena.kimball@yingliamericas.com
In Europe:
Rebecca Jarschel
Marketing Communications Manager
Yingli Green Energy Europe GmbH
Tel: +49-89-540303412
Email: rebecca.jarschel@ygee.eu
Source: Yingli Green Energy Holding Company Limited
*********************************
THIS IS NOT A RECOMMENDATION TO BUY OR SELL ANY SECURITY!
Disclaimer: crwenewswire.com publisher and its affiliates and contractors are not registered investment advisers or broker/dealers. (Read Full Disclaimer at http://www.crwenewswire.com/disclaimer)
www.crwenewswire.com/150240/press-releas.../
Disclosure: I have no positions in any stocks mentioned, and no plans to initiate any positions within the next 72 hours.