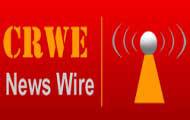 IHS Inc. (NYSE:IHS)
IHS, reported results for the third quarter ended August 31, 2012. Revenue for the third quarter of 2012 totaled $386 million, a 14 percent increase over third quarter 2011 revenue of $339 million. Net income for the third quarter of 2012 was $44 million, or $0.66 per diluted share, compared to third quarter 2011 net income of $41 million, or $0.62 per diluted share.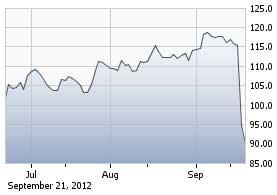 IHS Inc. (NYSE: IHS) (www.ihs.com) is the leading source of information, insight and analytics in critical areas that shape today's business landscape. Businesses and governments in more than 165 countries around the globe rely on the comprehensive content, expert independent analysis and flexible delivery methods of IHS to make high-impact decisions and develop strategies with speed and confidence. IHS has been in business since 1959, incorporated in the State of Delaware in 1994, and became a publicly traded company on the New York Stock Exchange in 2005. Headquartered in Englewood, Colorado, USA, IHS employs more than 6,000 people in more than 30 countries around the world.
****

Starwood Hotels & Resorts Worldwide, Inc. (NYSE:HOT)
HOT announced the opening of Sheraton Valley Forge Hotel in King of Prussia, just 18 minutes from downtown Philadelphia. The highly anticipated property offers a vibrant, open atmosphere and all of the Sheraton brand's recently improved amenities and services. Owned and operated by Wurzak Hotel Group, Sheraton Valley Forge features 180 rooms, extensive, state-of-the-art meeting facilities and a Sheraton Club Lounge.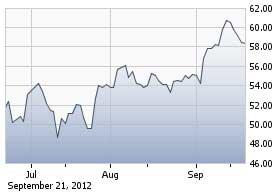 Sheraton Valley Forge Hotel is located near the King of Prussia Mall, Longwood Gardens, Valley Forge National Historic Park and the offices of several Fortune 500 companies. Just minutes from Philadelphia's newest casino and the Greater Philadelphia Expo Center, the hotel is also convenient to the historic attractions and museums of downtown Philadelphia. Philadelphia International Airport (PHL) is less than 30 miles away.
Starwood Hotels & Resorts Worldwide, Inc. (NYSE: HOT) is one of the leading hotel and leisure companies in the world with 1,112 properties in nearly 100 countries and territories with 154,000 employees at its owned and managed properties. HOT is a fully integrated owner, operator and franchisor of hotels, resorts and residences with the following internationally renowned brands: St. Regis®, The Luxury Collection®, W®, Westin®, Le Méridien®, Sheraton®, Four Points® by Sheraton, Aloft®, and Element SM. The company boasts one of the industry's leading loyalty programs, Starwood Preferred Guest (NYSE:SPG), allowing members to earn and redeem points for room stays, room upgrades and flights, with no blackout dates. Starwood Hotels also owns Starwood Vacation Ownership, Inc., a premier provider of world-class vacation experiences through villa-style resorts and privileged access to Starwood brands. For more information, please visit www.starwoodhotels.com.
****

Crown Equity Holdings Inc. (OTCPK:CRWE)
CRWE AD-Services, a division of CRWE is a full service multimedia advertising company specializing in internet marketing. Their goal is to provide you with a customized advertising blue print using their expansive resources. CRWE Ad Services (www.crwe-adservices.com ) provides modern and unique advertising campaigns. They are dedicated to offering the most cost effective advertising solutions.
Furthermore, CRWE Tube (www.crwetube.com ), a video sharing site of CRWE, allows billions of people around the world to upload, watch and share original videos. With online videos continuing to experience explosive, viral growth and the web rapidly moving from text to video, businesses will need to adapt to the shift in video distribution technology or quickly become irrelevant to their consumers who anticipate seeing video everywhere online.
CRWE offers advertising branding and marketing services as a worldwide online multi-media publisher with its digital network of websites and focuses on the distribution of information for the purpose of bringing together a targeted audience and the advertisers that want to reach them. Crown Equity Holdings advertising services cover and connect a range of marketing specialties, as well as provide search engine optimization for clients interested in online media awareness. For more information about Crown Equity Holdings Inc. visit www.crownequityholdings.com.
***********
THIS IS NOT A RECOMMENDATION TO BUY OR SELL ANY SECURITY!
Disclaimer: CRWENewsWire.com publisher and its affiliates and contractors are not registered investment advisers or broker/dealers. (Read Full Disclaimer at http://crwenewswire.com/disclaimer).
www.crwenewswire.com/150262/business/ihs.../
Disclosure: I have no positions in any stocks mentioned, and no plans to initiate any positions within the next 72 hours.