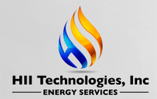 HOUSTON, Sept. 28, 2012 (CRWENewswire) -- HII Technologies, Inc. (OTCBB:HIIT), an oilfield services company located in Houston, Texas, announced it has consummated its acquisition of the oilfield services company headquartered in Dallas/Ft Worth, that operates under the name "AES." We announced the execution of the letter of intent for this acquisition on August 21, 2012.
AES specializes in high volume water transfer services through mobile piping solutions with top-of-the line environmentally safe, no-leak systems designed to support hydraulic fracturing, or "fracing," used in hydrocarbon reservoirs. Currently, AES' primary focus is with nationally recognized customers that are exploration & production (E&P) companies that have operations in Texas and Oklahoma. AES' current customers are drilling and fracing crude and liquids-rich reservoirs that in many cases were not previously productive before current fracing technologies.
HIIT anticipates filing a Current Report on Form 8-K with the SEC contemporaneously with this press release announcing consummation of the acquisition. In addition, HIIT will file an amendment to its Current Report on Form 8-K to include audited financial statements for AES, which amendment will be filed on or before December 11, 2012. HIIT believes this transaction is accretive to its earnings per share.
The Company's CEO, Matt Flemming, stated, "The Company is pleased to report that the letter of intent announced in August 2012 to acquire AES has now closed effective September 27, 2012. Currently, HIIT believes significant organic growth can be obtained through AES' turn-key water handling programs and the industry's need for high volume water transfer services in connection with fracing. The Company's initial guidance for AES revenues over the next twelve months is currently $4 million in revenues."
Mr. Brent Mulliniks, P.E., AES' President, stated, "We are excited to join with HIIT and grow AES. Our customer's typical frac job may require handling of a half million gallons or more of water. This requires a high degree of coordination and expertise that we are proud to offer as a turn-key solution for established E&P companies. Recent improvements in multi-stage fracs through new horizontal drilling techniques will require significantly larger amounts of water and related equipment accelerating opportunities for our growth. With HIIT's assistance, we look forward to expanding our water supply services to include flow-back water recycling technologies."
About HII Technologies, Inc.
HII Technologies, Inc. is a Houston, Texas-based oilfield services company which is focused on commercializing technologies in power and water management used by exploration and production companies in the United States. On May 10, 2011, we consummated the sale of substantially all of the assets of KMHVC, Inc. (f/k/a Hemiwedge Valve Corporation), our wholly owned valve design and production subsidiary. The Company changed its name August 2011 to HII Technologies, Inc. in connection with selling the name and assets of the Hemiwedge technology it had previously licensed and developed. Since the sale of its oilfield product line in 2011, it has undergone a strategic review to develop a value creating focus in oilfield service power and water management solutions via acquisitions and potential organic growth.
Forward-Looking Statements
This document contains discussion of items that may constitute forward-looking statements within the meaning of the Private Securities Litigation Reform Act of 1995. Although the Company believes the expectations reflected in such forward-looking statements are based on reasonable assumptions, it can give no assurances that its expectations will be achieved. Factors that could cause actual results to differ from expectations include, but are not limited to, development stage company risks, difficulties in obtaining capital, difficulties in identifying products or services that will meet customers' needs, difficulties in identifying operating companies to acquire, limited personnel, volatility of the energy business and its effects on the Company's business, difficulties in new technology acceptance within the energy industry, political and economic global supply chain risk, general economic conditions in markets in which we do business, extensive environmental and workplace regulation by federal and state agencies, and other general risks related to its common stock, and other uncertainties and business issues that are detailed in its filings with the Securities and Exchange Commission. All information provided in this release and in the attachments is as of September 28, 2012 and the Company undertakes no duty to update this information.
Source: HII Technologies, Inc.
*********************************
THIS IS NOT A RECOMMENDATION TO BUY OR SELL ANY SECURITY!
Disclaimer: crwenewswire.com publisher and its affiliates and contractors are not registered investment advisers or broker/dealers. (Read Full Disclaimer at http://www.crwenewswire.com/disclaimer)
www.crwenewswire.com/150373/press-releas.../
Disclosure: I have no positions in any stocks mentioned, and no plans to initiate any positions within the next 72 hours.