Based on my technical analysis of the GLD and SLV charts, I believe that gold and silver are ready to break out out to new highs. As you can see on the below charts, both the GLD (Gold ETF) and the SLV (Silver ETF) are  in the last stages of long term cup and handle formations that started developing in the beginning of  December of 2009. These patterns are very bullish and should take the metals much higher in the next few months.
The charts confirm the seasonality of the two metals that are now leaving the summer doldrums and heading into the month of September, which is historically a very strong month for the metals.
Politically the Fed has recently announced another round of quantitative easing, and Bernanke stated in Jackson Hole the Fed is prepared to do even more to pull this economy out of a possible double-dip recession. This means more bouts of money printing in the near future.
Many financial experts, who a few weeks ago were touting that we were out of the recession, are now talking about a double dip recession. The stock market looks weak and everyone seems to be rushing into the "safety trade" of US Treasuries. The bond market looks like it is beginning to form a bubble and I am afraid those putting their money in that camp are going to get wiped out.
The smart money seems to be going into precious metals, therefore we should see some follow through to the upside in Gold and Silver. If the bond market bubble should burst, the metals will go parabolic because they will be the only safety trade left in the currency market. Watch for some very impressive moves to the upside in Gold and Silver.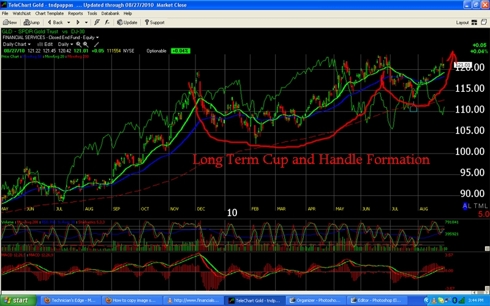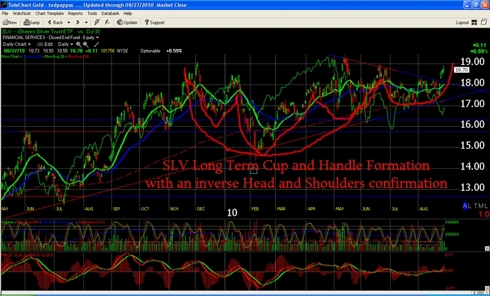 This is my take,
Zeke-Dog

Disclosure:
Long Gold and Silver