Traditionally in gaming there have been strong differences between console, PC, and mobile gaming. Console and PC games have usually been more in-depth, time consuming, and expensive than their low-cost and often simplistic mobile game counterparts. While this paradigm is still accurate for the most part, there are a number of mobile game developers that are seeking to shift this perception by creating in-depth, high resolution games while charging consumers a fraction of the price (if anything) for access to these games. The development of high-quality mobile games has created a market for these games beyond just Google's (NASDAQ:GOOG) Android and Apple's (NASDAQ:AAPL) iOS based smartphones and tablets, and there are now several upcoming gaming platforms which hope to allow consumers to play these mobile games without the limitations that phones and tablets entail.
Smartphone Limitations
Gamers who enjoy playing high-quality mobile games often find that the low cost of these games is associated with the many trade-offs of playing on a smartphone or tablet. For example, touch screens do not offer adequate controls for games like first-person-shooters when compared to the controllers that consoles offer. Another drawback of mobile games is that they must be played on a relatively small screen compared to both PC and console games. Furthermore, smartphones and tablets often lack the memory, processing power, and battery life that mobile games with high production value require. Below are some of the platforms which will attempt to bridge the gap between console, PC, and mobile gaming and compensate for the traditional shortcomings of playing mobile games on a smartphone or tablet.
Gaming Platforms
Nvidia Shield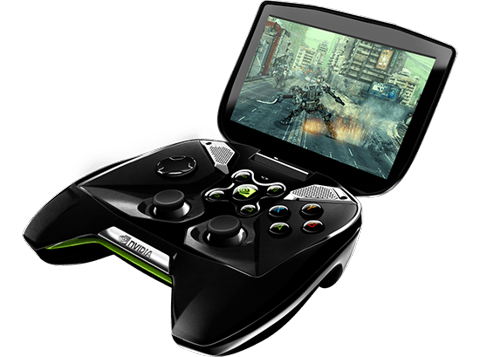 Nvidia's (NASDAQ:NVDA) "Shield" is a portable gaming device that will run on the Android Jellybean operating system. The Shield is essentially a 5 inch, 720p touch-screen mobile device attached to a conventional gaming controller. It will be able to connect to WiFi and will have full access to the Google Play store. The most revolutionary feature of this device is that Nvidia will offer the ability to stream certain games from your PC onto the device, allowing users to use a controller with their favorite PC games.
Priced at a hefty $350, the Shield is directly competing with the upcoming consoles from Microsoft (NASDAQ:MSFT) and Sony (NYSE:SNE). The Shield's major selling point is the ability to play mobile and PC games with a controller on a mobile device, though it remains to be seen how well this will translate into actual sales for the product. Regardless of sales, this product shows that Nvidia recognizes the improvement in quality of mobile games and implies that the low cost to consumer of these mobile games could drive consumers to favor these games over expensive console and PC games.
GameStick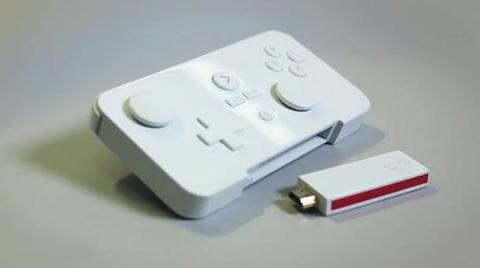 The GameStick is a product being developed by PlayJam and it also runs on the Android operating system. The GameStick plugs into the TV through the HDMI and connects to its controller via Blue Tooth. This will allow the user to access games developed for mobile devices through their TV and play these games with a console-like controller. The GameStick will also allow multiple controllers to connect to the system so that players can play with or against each other on the same TV.
The GameStick is very attractively priced at $79 and will likely appeal to a much wider market than the Shield. It also has the added benefit of being able to play games on HDTVs, which will appeal to mobile gamers who want to play their favorite games on a larger screen and with a controller. The price is significantly less than just two new console games and the games themselves will be next to nothing compared to console and PC games, so the value proposition to the consumer is very obvious and attractive.
Ouya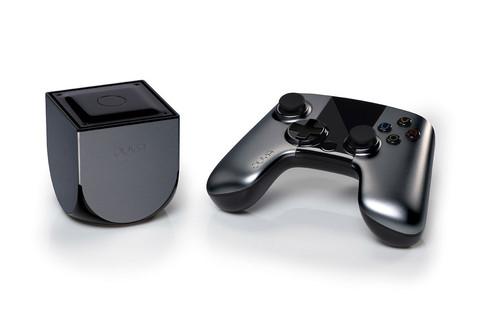 The Ouya is similar to the GameStick in that it will allow users to connect the device to their TV and control it using a console-like controller. It will also run on the Android operating system and is expected to be released on June 25th for a price of $99. The Ouya system differs from the GameStick in several key ways. The first is that it is a box that looks similar to a console and has to be connected to a TV via an HDMI cable rather than being directly inserted. Another difference is that the Ouya system will only allow games that are free to play to some extent. This means developers will have to offer demos, trials, or a freemium model in order to be offered on the Ouya. The third, and most important difference in my opinion, between the Ouya and GameStick is that the Ouya system encourages independent developers to use the system to develop new content for the Ouya. This will make it much easier for developers to create content without the requirements for expensive hardware and software.
BlueStacks
BlueStacks App Player is a free program that runs on PCs and Macs. It allows users to use mobile apps on their computer. BlueStacks has over 5 million downloads and has announced that the program will be preloaded on over 100 million PCs in 2013. The implications of mobile app availability on PCs are staggering, as Forrester Research expects there to be over two billion PCs in use by 2015.
Who's going to benefit?
The most likely beneficiaries of these advances in gaming technology will be the developers of mobile (and more specifically, Android) games. All of these products serve to expand the market for mobile game developers and should increase demand for mobile applications. Unfortunately for investors, the vast majority of mobile apps are developed by private entities. Despite this, there are several developers that have significant exposure in the mobile app market and could benefit substantially from the expansion of this market.
Glu Mobile
Glu Mobile (NASDAQ:GLUU) is a developer of in-depth and high quality games for smartphones and tablets. Glu is in a very good position to benefit from these advancements because of the nature of the games that Glu creates. Glu games have long story lines, high definition graphics, and are free to play. Glu also has several first-person-shooter franchises which will likely be much more appealing for gamers when they are able to use a controller and play on a larger screen, which they will soon be able to do. The free-to-play model that Glu uses is another factor that should increase the reach of Glu's games, especially considering that the Ouya will only allow games that have some free-to-play aspect. Glu generates revenues through advertisements and selling in-game products. In 2012 Glu recorded smartphone revenues of $75 million and currently has a market cap of just over $160M.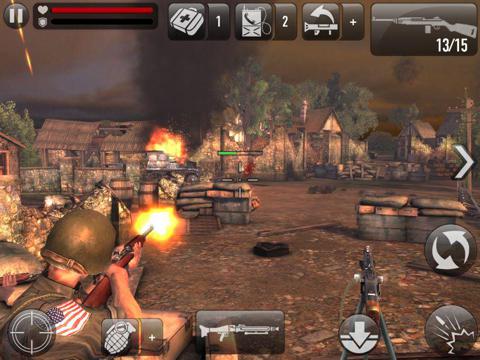 Electronic Arts
EA (NASDAQ:EA) is another company that produces high-quality games for smartphones and tablets. EA produces franchises such as FIFA, Madden, and Battlefield. EA generates revenue by charging for its games and offering extra content within the games for further payments. EA differs from Glu in that it is not exclusively a mobile gaming company, but EA's mobile gaming segment is quickly growing and already generates more revenue that Glu. EA's mobile business brought in $344M in FY 2013 ($104M of which came in the most recent quarter) and is expected to continue growing at double digit rates.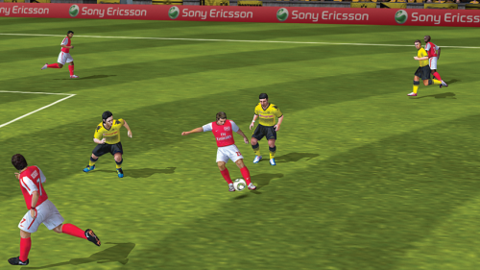 Conclusion
There are many exciting new advances coming in the mobile gaming market which will increase the market size substantially and will benefit developers who can create games that translate to PC and consoles. As the traditional lines between console, PC, and mobile games become more blurred the extremely low cost and increased accessibility of mobile games should drive more consumers into playing these games, whether it be on their smartphone, tablet, PC, or television.
Disclosure: I am long GLUU, AAPL. I wrote this article myself, and it expresses my own opinions. I am not receiving compensation for it. I have no business relationship with any company whose stock is mentioned in this article.