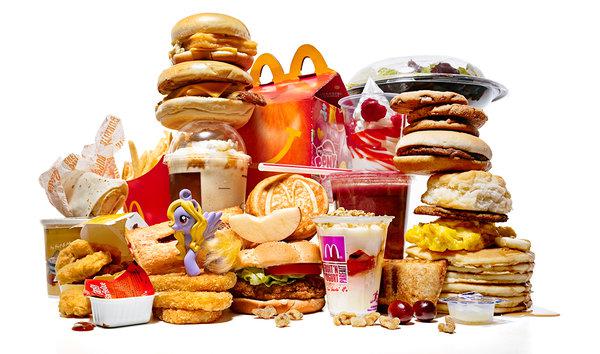 McDonalds offers premium burgers to redeem its glory.
McDonalds Corp. has decided to make its menu more glamorous by adding sirloin burgers to it. This upgrade is currently limited to the company's United State menu for a short period of time. This is the latest move made by the chief executive officer of the company that recently took upon the position to boost sales since the company has been struggling since a fairly long span of time.
According to McDonald's news, the company previously removed similar premium burgers out of its menu two years back but now they are all set to experiment again. Ironically, the company has been asked to make its menu easier and quick so the wait time minimizes but Steve Easterbrook, the CEO of the firm has a fairly different strategy in mind.
According to the company, the new premium burgers promotional campaign will start from May 12 and will continue till the end of June. However, few outlets will initiate the selling process sooner.
Also, franchises have been given the liberty to continue with the sales of these burgers beyond the promotion period specified by the company reported the company's spokeswoman. She states, that the item can stay on the menu if buyers appreciate the new product.
The sirloin burgers seem to be a tempting add on with bacons, mushrooms, lettuce and tomatoes etc. the burgers will also be served on a wooden plank to reflect the freshness and the wholesome goodness of them.
McDonalds has been accused for net selling fresh food since a fairly long span of time that has ruptured their image. However, the company's effort denotes that they seek to change this approach now.
The new CEO has taken several oaths that are likely to change the game for McDonalds. He has taken charge over the past months and significant changes have been made to the McDonald's corporation structure and many more are expected. Among these changes Easterbrook wishes to raise the food quality, make the customer experience more enriching, offer benefits to employees and also work on McDonalds brand image to redeem their position all over again.
"We did receive feedback that our premium burger prices skewed high and the value burgers were too low, without much in the middle," mention a spokeswoman said.
Apart from making its beef burgers top notch, the company has also modified its chicken range as an improvement in McDonald's menu so that there is something new for almost everybody in store.
Easterbrook's efforts are commendable considering that after a long time someone had the audacity to do something better for the stumbling organization. However, the results are still uncertain.