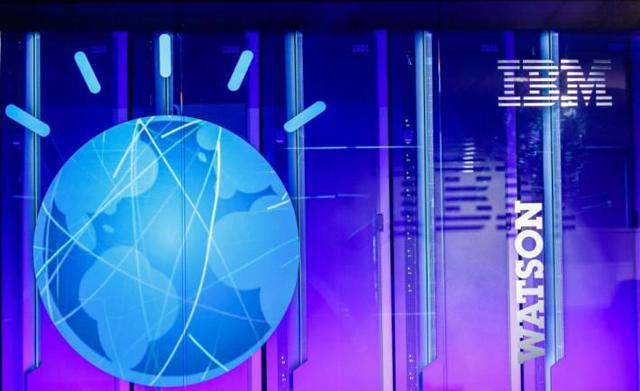 IBM announced on Tuesday that it has acquired two healthcare technology startups Explorys and Phytel to complement its existing Big Data analytics technology in healthcare.
International Business Machines Corporation is emphasizing more on healthcare in order to add more in its current abilities of healthcare tech. on Tuesday, the big blue company declared the acquisition of 2 health tech companies Phytel and Explorys, which are internationally known analytics and Big Data firms that offers health services. However, the details of the acquisition were not disclosed.
According to International Business Machine press release, "The acquisitions bolster IBM's efforts to apply advanced analytics and cognitive computing to help primary care providers, large hospital systems and physician networks improve healthcare quality and effect healthier patient outcomes."
Explorys is a company based in Cleveland, which came into existence followed by a spinoff in 2009 by Cleveland Clinic. It is basically a platform that gathers several kinds of data including financial, clinical and operational. The cloud computing service of the company supports various healthcare platforms to utilize its data in order to find out different diseases its treatments and outcomes. Explorys gathers more than 315 billion data elements, more than 50 million patients and approximately 360 hospitals. Earlier last week, analysis, market researches and IDC named Explorys as the international leading healthcare financial and clinical analytics. The firm was amongst the twelve Big Data healthcare platforms in report of IDC.
Phytel is headquartered in Dallas; it offers cloud based services and health technology to providers of healthcare and doctors. It makes sure that the treatment provided to the patient is effective and according to the healthcare standards. It uses the technology of cutting edge to recognize and notify patients, who require treatment, though measuring quality, obedience and financial outcomes.
Furthermore, IBM said, it is planning to launch a cloud service, Watson Health Cloud, which will be a safe platform for researchers, insurers and doctors compared to others, who are involved in establishing solutions for healthcare. The big blue is also joining hands with Apple Inc., Medtronic and Johnson & Johnson to "help optimize consumer and medical devices for data collection, analysis and feedback."
Earlier last month, the United States high-tech firm, IBM disclosed the acquisition of AlchemyAPI, which offers "scalable cognitive computing" and profound learning technology. The big blue also bought some assets from Blekko, which offers web crawling services.
IBM stock was down by 0.05 and stood at $162.30 at market close on Tuesday, went up by 0.01% during pre-market session and reached $162.31. the Armonk based company has 160.50 billion of market capitalization and 10.31x price to earnings ratio.