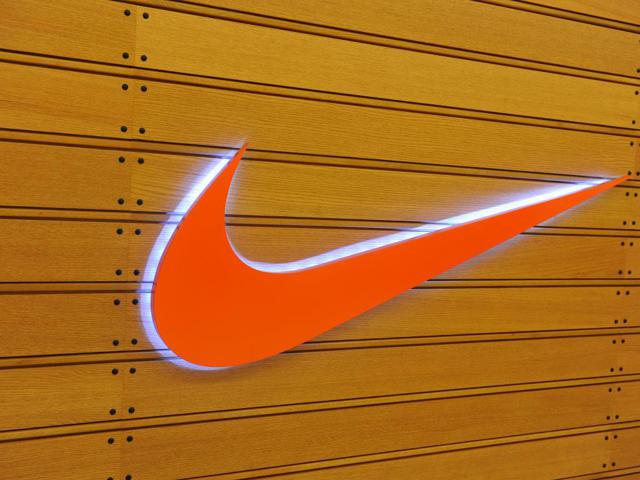 Despite bank maintains Buy rating, analyst Weiner trims target price for sportswear industry giant to $102 from $105.
Deutsche Bank AG (NYSE:USA) (NYSE:DB) maintained a Buy rating on Nike Inc (NYSE:NKE) stock in a research note published on Tuesday, ahead of third quarter earnings for fiscal year 2015 (Q3FY15) on Wednesday. The investment bank cites long-term growth in investors' returns by 15%.
The bank's senior analyst Dave Weiner said: "We are comfortable with that growth rate over the next few years given Nike's stable revenue trends and improving margins."
Deutsche Bank reviewed Q3FY15 earnings per share (NYSEARCA:EPS) estimates by downgrading to 85 cents from a previous estimate of 88 cents. The Germany-based investment bank also mentioned in the research note about scaling back EPS for fiscal year (FY) 2016 from $4.11 to $4.06 over concerns about foreign currency headwinds.
Despite bank maintained a Buy rating, Mr Weiner trimmed the target price for sportswear industry giant to $102 from $105.
In a research note, Weiner pointed to a growing trend in the running footwear sector for the latest quarter across all geographical regions, which has shown substantial growth in the sector since Q2 earnings were published by Nike when sliding sales were recorded mainly on entry-level priced footwear. Research note states management confidence is strong across all footwear platforms.
Supporting the Buy rating, Weiner states an increasing trajectory in gross margins over the back of higher average sales price, which remain unharmed despite an improving retail price markdown trend, which is responsible for improved revenues, as the company is successful in maintaining a higher inventory turnover rate. However, foreign currency fluctuations are expected to have adverse effect on growth.
The analyst says increasing average sales price has resulted to be a driving factor in Nike's growth. The Beaverton, Oregon-based industry leader has increased prices as it expands its premium product lineup. The company is also reported to have increased prices based on macroeconomic factors such as sliding oil prices that resulted in more disposable income for consumers.
Weiner warns of currency headwinds effects to make somewhat of an impact on upcoming earnings report, largely to over the back of a stronger US dollar, making exports more expensive in other countries.
Nike is scheduled to release Q3FY15 earnings on March 19.