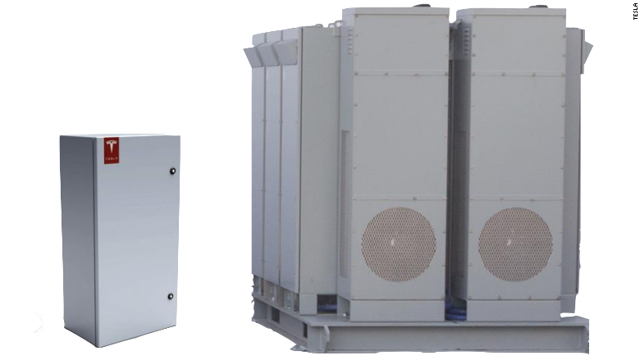 Tesla Motor plans on revealing its battery storage plans soon.
Tesla Motors Inc., is one of those automakers that has an extremely diversified portfolio. The company is known for its extremely popular Model S Sedan but the company understands that the market for electric cars is extremely saturated therefore have not extended their portfolio and have now opted for establishing itself as a battery maker. According to recent reports, the company plans to unveil its plans for battery storage.
The company recently in its grandeur has plans of hosting a massive media announcement where it will reveal its plans regarding industrial and domestic storage batteries.
The company's electric cars are something extremely pricey, futuristic, sleek but TSLA's plans to enter the industry for storage batteries is extremely captivating since these products will assist in solving several massive problems and are the need of the masses.
Previously, the company focused simply on electric cars that are luxury products that are primarily for those who can afford. So that particularly narrows down the audience which limits sales. So apart from Tesla cars, the company embarks on a new venture that has immense potential then the sales and profits will also benefit from such endeavors.
The storage batteries will solve numerous problems since those products that are dependent on solar energy will only function in sunlight but in case they need the same energy at night then they will not be able to work smoothly. Hence storage batteries will be beneficial in those circumstances where they'd cater to numerous needs when there is no sunlight.
The idea Tesla Motors is currently working on is not very new or unusual but the company certainly has the potential to make it attractive. It also understands that the need for such products is more in the industrial sector thus it will streamline its services accordingly.
The recent moves by the company portray the company's urge to become a battery maker more than an automaker. The company is now establishing a "Gigafactory" which will worth $5 billion in collaboration with Panasonic that will be beyond Reno where they will manufacture batteries reports Elon Musk, the chief executive officer of Tesla who is likely to make this announcement today.
Tesla'a plans are extremely strategic in nature provided that it is able to pull it off in just the right time. Electric cars are certainly an elite commodity but storage batteries have a more promising future in the industry. However, if they succeed in making itself a battery maker they would also need to continue producing electric cars because that is what they actually are "Automakers"