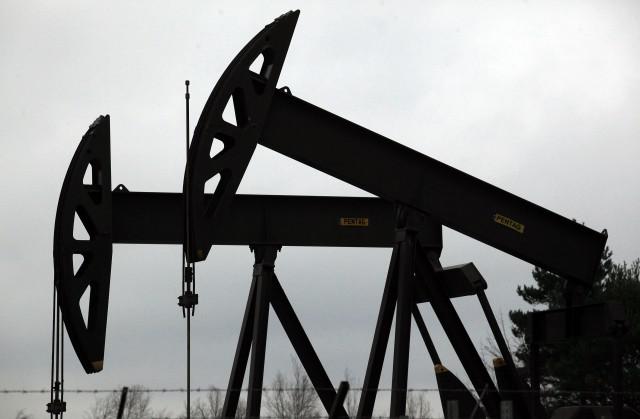 Chesapeake Energy reported its 1QFY15 earnings on Wednesday morning, the company surpassed earnings expectation but misses revenue by margin.
Chesapeake Energy Corporation reported its first quarter earnings for fiscal year 2015 today before market opens. The company was able to surpass earnings estimate but failed to meet revenue expectation by a big margin. The energy company reported non-GAAP earnings of $0.11 per share beating $0.4 cents estimated by analysts and $2.76 billion in revenue less than $3.68 projections.
Chesapeake Energy reported $928 billion in adjusted EBITDA, versus prior year's $1.515 billion and $3.782 billion of net loss equals to $5.7 per share for the first quarter. In the similar quarter last year, the energy company posted $374 million in net earnings. The company said that the drop in non-GAAP EBITDA and cash flow to $910 million from $1.614 billion were because of the plummeting realized oil, natural gas and liquid prices.
Chief Executive Officer of Chesapeake, Doug Lawler said in a statement, "Our cash costs remain at industry-low levels and we expect our assets to continue delivering greater efficiencies even as we reduce our activity levels throughout 2015, we remain on target to balance our capital spending and our cash flow by year-end, and the capital efficiencies that we are seeing in each of our operating areas are helping to strengthen that cash flow."
Chesapeake production grew by over 14% during the quarter ended on March 31, reaching almost 686,000 barrels of oil equivalent after asset sales adjustment. Production involves 121,900 barrels of oil, natural gas 2.9 billion cubic feet and liquid natural gas 75,800 barrels.
The company spent nearly $1.3 billion on capital expenditures for completion and drilling and nearly $63 million for geology, geophysical and leasehold costs and other plant, equipment and property cost. The overall capex were roughly $1.5 billion during the first quarter, against $1.8 billion in the prior year quarter and $1.4 billion in the previous quarter of fiscal year 2014.
Production guidance for the full year 2015 was increased to almost 640 to 650 million BOE per day. The energy giant maintained its guidance regarding capital expenditure of $3.5 billion to $4 billion this year.
Chesapeake stock was up 2.40% to $15.86 during pre-market session on May 6 as on 08:58 AM EDT.