It's a break-through that swanson1 has admitted himself and agrees with much of what I have posted of here on my instablog (& elsewhere), about Looksmart.
In a recent comment he posts: "I get all that potential - what I am saying is how is the current management going to deliver it?"
The swanson1 admission and my reply back to him, here:
seekingalpha.com/user/36191/comments
Looksmart (is my strong feeling) truly have such an important role to play in this incredible disruption that's now, almost upon our world.
A change, Paul Saffo (in a report-Get Ready for a New Economic Era), had made so clear: (In his meaning of, 'click by click'.)
< The consumer economy that was born in the 1950s is lurching to an end, and a new "creator economy" is emerging. This shift represents the third economic turning in just over a century.>
If I can digress just a little...
Julian Assange: " The truth will lead us to good decisions & results."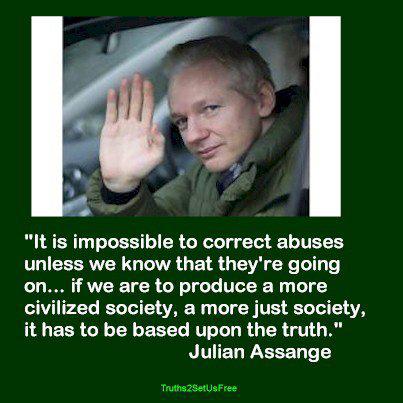 And it's the web that can allow us that opportunity to produce a more civilized society-that more just society, and one based upon the truth.
Ideally - Looksmart, in assessing any and all of those indications of interest and or, other alternatives that they have - and to ensure long suffering LookSmart stockholders of 'that opportunity to realize the maximum value of their investment' (perhaps?), should now-only be considering a best (short term/long term) solution for shareholders.
Surely a 'controlling-stake' type buy-in (by an acquirer) with the bulk of cash paid all going back to shareholders in the form of a special dividend (and at a 'record date' of control being handed over) would prove a nice 'start' - that can be negotiated?
More Radical Thinking? (Taking us into that New Economic Era?)
Want to 'create' shareholder value?
How about the Co considering it's distributing of half the profit (in the form of a 50% interest had for shareholders), for the following idea?
As one (a novel idea) that could so easily be provided as a 'profit share' (for shareholders), with the Co's exclusive adoption of the following Ad concept, across Looksmart's global marketplace? (With any/all ensuring shareholder's portion again being paid out, in the form of a dividend?)
Read on.
Somewhere in this world, someone is in need of 'the impossible', to find.
And it may well be a small part for a very rare automobile or, even the rarest of rare postage stamps or, ancient coin/s - the latter being of the kind that a collector would so dearly love to have in his/her collection.
It's ALL about Connecting Users (With other users or, Marketers?)
Where BUYER meets SELLER? (In a ONE marketplace?)
Is it unreasonable to think that (within a ONE marketplace-meaning one where "search and display" finally meet up), both buyer & seller can so easily get to be connected by means as are further described, as follow?
As a result of both the searched for 'keyword' or, 'keyword phrase' and that of a seller's very own matching Ad - to the search query, then being brought together?
These 'instant' (individual - and, what I've 'termed' as being) buy & sell requests could even have a flat or, 'standard' $20.00 CPC or, CPA (with say, a maximum of 5 proven to be - only genuine clicks?), per placement.
Caveat Emptor would always apply, in all transactions.
And after-all, isn't it always the case - it's not just an assumption, where there's a certain anonymity of all (hopefully soon to be), search & display transactions?
"Search and Display" - seekingalpha.com/user/36191/instablog/se...
The degree of anonymity is such that these new type paid click/s can ONLY be enacted, when seller meets buyer or, buyer meets a seller-under the TOS that both have (and, paid in advance) agreed to participate in, as such.
Ads for Wanted? (Job vacancies, etc ..Included?)
Where a seller placing an ad on one search engine can 'meet-up' with a buyer, from another search engine! How cute!!
It's a 'win-win-win-win-win-win', for all! (Includes shareholders!) :)
Where Advertiser meets Advertiser? (Drilling down for single users? After-all, isn't this all that eBay ultimately does?)
Such rare type of 'buyer/seller-seller/buyer' Ads (and rare? I don't think they'll be as rare as many may imagine), would be clearly understood by both parties..As a 'click' that causes an 'action' (either way) becomes a cost against both of the advertisers. (And with only the 'one' payment made for both, per either/any further action/s between same parties?).
CPC or, CPA? (When buyer meets seller or, vice-versa?)
It's so easy! The $20 ad cost would see a (50%) TAC paid to the SE where the search is initially generated from and to the corresponding search engine, in providing the solution for both users. With Looksmart and it's shareholders halving the remaining $10.00/transaction! No?
Always only thoughts or, an opinion/s expressed here.
LC
ps; When Search meets Display?
Introducing the Yahoo! Bing Network [Whoops! We mean, Bing Ads?]

In addition to Bing Ads, we'd like to take a moment to introduce to you the Yahoo! Bing Network, the new name for the unique audience that uses Yahoo! Search, and Bing, and our partner sites. Delivering a high-quality audience, the Yahoo! Bing Network is comprised of 151 million unique searchers in the U.S. who are likely to spend 24% more than the average searcher, and likely to spend 5% more than Google searchers in the U.S.*.
[Now newly named- Bing Ads helps you efficiently reach new customers, providing you with the support you need to get started, optimize your campaign & measure your results - all within your budget.]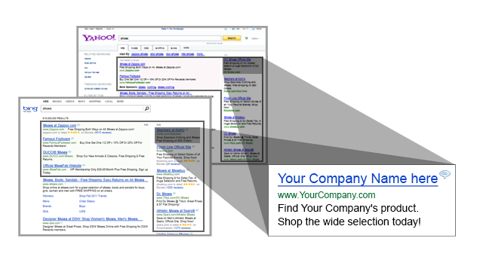 Introducing the Yahoo! Bing Network
UHMmm?
Microsoft adCenter Now Bing Ads Under Yahoo Bing Network
< "Here is the [that above?] blog post that was pulled down tonight from the Microsoft Advertising Blog, renamed the Bing Ads blog:
Today we are pleased to introduce you to the Yahoo! Bing Network, the new official name for our combined search marketplace. It reflects the commitment of both Microsoft and Yahoo! to bring you a broad, high-value, and engaged audience that helps grow your business.
The Yahoo! Bing Network represents the highly engaged, valuable audiences that use Yahoo! Search, Bing, and our partner sites. With Bing Ads, the platform formerly known as adCenter, advertisers can tap into this audience, which is comprised of 151 million unique searchers in the U.S. who are likely to spend 24% more than the average searcher, and likely to spend 5% more than Google searchers in the U.S.*
The Yahoo! Bing Network a must-buy for search advertisers seeking new customers while meeting key performance objectives.
With ongoing platform enhancements and strategic account teams, we deliver the visibility and additional insight to better connect you to our significant, distinct and high-value audience"
Disclosure: Long LOOK
.