Looksmart
now have a 'base' in
Kitchener
,
Canada
-
tiny.cc/v4jo5
In fact, the
Kitchener
-
Waterloo
area is becoming so "
hot
" these days:
www.benjaminbach.com/kitchener-waterloo/...
/
Even
Facebook
itself (no surprise),
is *actually* moving to Kitchener
.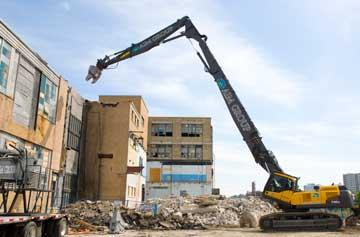 (
AIM Environmental Group
-responsible for demolition & environmental abatement of
Facebook's new offices
in
Kitchener
. -
tiny.cc/41o6e
)
My
DG mentions
on
Yahoo's LOOK board
-
tiny.cc/fuuep
,featuring
Looksmart's largest shareholder
in
Kevin C. Howe
(
Read here, of his Full Background - tiny.cc/teowe
), who had
also served as a Director of DG Fast Channel since February 2001 until November 1, 2011
.
seekingalpha.com/instablog/36191-looking...


Kevin C. Howe
2001-2005
Former Non-Executive Director
IAB
Board member)
Ted West
had (also) once served as a director for
Memetrics
(who're a global provider of testing and optimization solutions for marketers and located in San Francisco), from January 2006 until the company was (then) sold to
Accenture
in January 2008
<.........January 2008: Looksmart's ex. CEO Ted West [shown in the Link as the Sage partner's Managing Director, San Francisco] and within the leadership team, were proud to announce the company's acquisition by Accenture, LLP. - Yes, Memetrics.>  
The evidence surrounding
DG
and (any such buying of) the Looksmart's Kitchener, Canada Operations is so compelling, I feel. Hopefully (similar to
DG
's $34 million 'ad unit' buy of
PTSX
- see below) & leaving Looksmart's (then) independent global marketplace to continue to trade as
LOOK
& always referred to as being so. (Or, "
Old Looksmart
")
Now check the number of mentions that I've made (link, below), on just one of
DG's
most recent acquisitions, of which include
MIJO
, Treehouse, EyeWonder and
MediaMind
.
seekingalpha.com/user/36191/instablog/se...
MIJO is (also) located in Toronto - www.mijo.com/ - www.dgit.com/

Elusio Barbarossa - it's a pseudonym (who is an M&A consultant), has written a great analysis @ SeekingAlpha on DG - tiny.cc/xfopa and mentions that the Principals of MIJO (who have joined DG upon the merger, and who run the Canadian division), have built a strong company in Canada.
DG
has also bought
Point.360
's
ad distribution operations
for about $34 million in cash and stock. [
DG FastChannel to buy Point.360 ad unit
]
It's clear that
the
"
ad unit
" was the center of attention. - Here's an interesting recent post from Yahoo Finance's
PTSX
(the "
Old Point.360
") board:
DG Fastchannel, Blockbuster and PTSX
My Facebook (head-line) move was hardly a prediction, I guess?
Yet (I feel), that 2012 will (indeed) be an interesting year for LOOK shareholders. - That includes the much celebrated Kevin C. Howe.-Then again, there's always others like Facebook, Newscorp, MDC Partners , etc..who'd be only to willing to want a part of that 'unique' performance marketplace that will take 'shape', in 2012.

(Much similar to Microsofts' own $50M involvement with AppNexus, is what I'm suggesting - - with the making of a 'one-off' cash dividend to shareholders? Maybe, perhaps [ by now?], there's the real chance that Looksmart have already paid it's dues?)
Always, only an opinion.
LOOK: $1.29  
0.0840 (-6.11%)  - finance.yahoo.com/q?s=look
LC

ps; Added Jan, 12th 2012 - Accenture Interactive's View On Advertising ...And... The CMO ..... With Global MD Hartman http://dlvr.it/14k4mp

Disclosure: Long LOOK
.