Dear Mr Mark Gray,
I note you have been appointed to replace Helen Gluer as Queensland's Under Treasurer who has resigned for personal reasons from her position leading Queensland Treasury.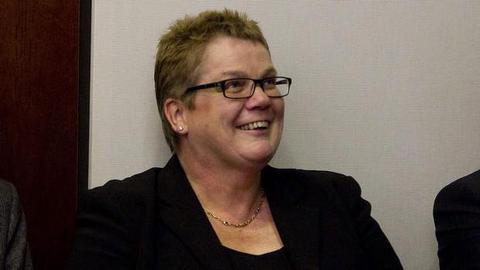 It is with great sadness that I have to 'pen' this note to you. Queensland (in fact, Australia), has lost it's soul.
As a concerned 'living flesh and blood person' and for some 25 years living here in this beautiful State of Queensland, I write of my concerns.
It is a matter that I do feel that you need to address immediately.
My son was just 5 weeks old when his Mother and I moved here. He is now a 25 year old certified Tradesman with an RWC accreditation and he continues to find his way in life.
A missed $3.80 or, so Toll Fee payment to Queensland Motorways Pty Limited (that we are still not sure who was driving his car-at the time), has now become a matter that (I feel) can only now be resolved - in my noticing you to appear in person- in an appropriate jurisdictional court of Law. Only then (I feel), can we get to the bottom of all this.
As my son and I have reasons (at the time - and it seems that I had borrowed his car and missed the Toll payment- with my failing to tell him of such), the matter has escalated. With no end of explaining or, that offer by me to pay "double" the Toll Fee, not helping, at all.
The alleged debt on the "Notice of Intention to Suspend Driver Licence" now says that a sum of $425.70 must be paid.
Problem is that he starts a new job today (after weeks of down-time from a failed business venture that he had endured), so he needs his Licence to carry out his duties.
I've just advised him to ring the State Penalties Enforcement Registry ("SPER") and to talk to them about arranging a minimum re-payment schedule albeit, that it will be under duress.
My son (a fully qualified and certificated RWC 'inspection' Tradesman), is starting on $800.00 p/w. (Av. weekly wage in Qld: $1396.90)
[From the linked article above: "A third person from Brisbane City Council - former councillor Michael Caltabiano - was appointed by Mr Newman in March 2012 and sacked by Mr Newman in February 2013.
He earned $234,897 while he worked from May 2012 to October 2012, but was given a total government payout of a total of $652,947."]
E Mails
I have a string of E mails (that I can provide you with at a later court date- in Affidavit style) showing my trying to talk "reason" with part of the "dead corporate fiction" system - one that you now control and bear full responsibility for.
During an investigations of the matter, you may even care to talk with:
Luke Butler
Senior Advisor
Tolling Offence Unit | Central Operations and Support
Customer Services Branch | Department of Transport and Main Roads
Let's see....
The Registrar of SPER reports directly to the Commissioner of the Office of State Revenue (OSR) a Mr David Smith.
And Mr David Smith reports directly to you in your being recently appointed (congratulations), as now the new Under Treasurer to the Treasurer of Queensland (To, Treasurer Tim Nicholls).
And, you (yourself) are the Trustee of the Queensland Treasury (and Trade), Mr Mark Gray. (What a job!)
tinyurl.com/mjt3eys (download)
It may nor concern you so much, that The United Nations states that the Rule of Law refers to:
"a principle of governance in which all persons, institutions and entities, public and private, including the State itself, are accountable to laws that are publicly promulgated, equally enforced and independently adjudicated, and which are consistent with international human rights norms and standards".
This kind of coercive and harmful practice coming from unknown contracted live persons of what is a 'dead' fiction (a corporation calling itself the STATE-OF-QUEENSLAND-AUSTRALIA) that is registered with the SEC (the Security Exchange Commission) of the UNITED STATES in Washington D.C. - must stop!
- www.secdatabase.com/CIK/1244818/Company-Name/STATE-OF-QUEENSLAND-AUSTRALIA
Along with that of your own "Trustee-ship" Mark Gray (as Trustee of the QUEENSLAND-TREASURY-CORP or, the QTC) that clearly "Reports" to it's investors (or, sophisticated or, qualified institutional investors located in the United States who (under US Rule 144A capability- were then able to access bonds at primary issuance on behalf of guess who? ..... yes), the Queensland Government.
- www.secdatabase.com/CIK/852555/Company-Name/QUEENSLAND-TREASURY-CORP
edgar.secdatabase.com/1811/1193125132506....htm
You (as "Mr in-between" - in being the Trustee) sure have exposed your-self to some "Liability" if you were to ask me my opinion.
Especially when considering that your predecessor had 'left the job', to 'spend more time with her family'.
Maybe you do know why? In that:
"On September 1, 2013, all the judges, lawyers, police, government officials, and those posing as government officials, and all officers of corporate franchises and entities organized under the auspices of the UNITED STATES and its STATE franchises become fully, personally, and commercially liable for their actions and omissions against the living beneficiaries of the public trusts"
A great understanding - http://www.blogtalkradio.com/friendsofliberty/2013/08/21/significance-of-the-papal-decree
That .... APOSTOLIC LETTER ISSUED MOTU PROPRIO
http://www.vatican.va/holy_father/francesco/motu_proprio/documents/papa-francesco-motu-proprio_20130711_organi-giudiziari_en.html
Now The Pope (Francis) has virtually given governments of the world a window of three years to get their 'houses' into order, according to some pretty intensive (and excellent) research notes, I have read. Unless (as, the research maintained), the people were to become aware, much more sooner.
Mr Gray ...I found the following comment from back in April 2012 that was made by Mr Gibson - the Sacked Police Minister, of reasonable interest.
Lawyers say the SPER system is flawed because people often miss letters advising them of suspensions.
In reply:
'"We have a situation at the moment where people are saying 'I didn't get the piece of mail'," the Queensland Premier Mr Newman said.
This other statement made by the Education Minister and former opposition police spokesman John-Paul Langbroek was even more alarming:
Mr Langbroek said there were many reasons why people might miss correspondence from the State Penalties Enforcement Registry ("SPER"), such as moving house.
"Our government, having inherited a debt of $700 million from SPER, will do everything we can to make the system more efficient." he said.
WOW! It's that total of $700 million?
Is it money that's been (virtually) prepaid (via dividends) to those "sophisticated or, qualified institutional QTC investors" (located in the United States), is that the Minister's suggestion?
Read more: http://www.brisbanetimes.com.au/queensland/sacked-minister-had-number-of-speeding-fines-premier-20120418-1x6oj.html#ixzz2kfKMT46q
Mr Mark Gray, I'm confused. As SPER ask many questions of my son in their Notices - please be kind enough to advise me with an answer to all of the following in your reply to me.
SPER is now under you, as is QTC (You actually act as Corporation Sole or, the legal entity of QTC.)
The article suggests (Education Minister John-Paul Langbroek said) that the Queensland Government inherited a debt of $700 million from SPER
Elsewhere I'm told, that the Queensland Government actually 'borrow' money from funding, raised by the Queensland Treasury corporation (QTC) through "bonds" - as part of the total of $17.9 billion raised in 2012-13 to meet the State's funding requirements.
Q? Did the Queensland Government then use funds raised by the QTC to pay down the SPER debt?
Q? QTC report to Treasury, right? The Treasurer?
And The Queensland Audit Office has the responsibility for providing Queensland's Parliament with assurances as to the adequacy of QTC's discharge of its financial and administrative obligations. [18/76]
QTC has an intrinsic link with the state of Queensland as all of its debt securities' and derivatives' obligations are unconditionally guaranteed by the Treasurer of Queensland. [Page 20/76 QTC Report 2012-2013]
[With the QTC being audited by Mr. Andrew Greaves, Auditor-General of Queensland. "The main objects of the Auditor-General Act 2009 are: To establish the position of the Queensland Auditor-General and the Deputy Auditor-General. - tinyurl.com/njcsovb]
The Auditor-General Act 2009 promotes the independence of the Auditor-General and all authorised auditors. The Auditor-General is the auditor of all Queensland public sector entities and can be removed only by [the Queensland] Parliament.
Q? What involvement has private company QUEENSLAND TREASURY HOLDINGS PTY LTD (QTH) in all of the above?
[QTh - Queensland Treasury Holdings Pty Ltd is a private company categorized under Non-Bank Holding Companies and located in Brisbane, QLD, Australia.
www.manta.com/ic/mvm54vv/au/queensland-t...]
Q? The following two statements are accurate or, is just one of them accurate? Are both of them accurate?
Queensland Treasury holds a 60 per cent beneficial interest in QTh. The remaining 40 per cent is held by QTC for and on behalf of the Under Treasurer as Corporation Sole of QTC.[Page 28 of below QTC Annual Report.]
QTH is owned by the State of Queensland through a 60% ownership by the Under Treasurer as trustee for the State of Queensland and a 40% ownership by Queensland Treasury Corporation (QTC). [Page 12/41 of the QTH below link.]
Worth noting is that QTH does not employ any other officers.
All QTH administration is out-sourced to QTC, a related party. - QTC charges a fee for these services (refer note 27(e)). - Page 26/41.
The auditor of QTH and its controlled entities for the year ended 30 June 2013 is the Auditor-General of Queensland.
(Page 40/41 QTH Report - tinyurl.com/l4my73q)
Mr Gray. You are (in fact) the new Trustee for the Corporate State of Queensland. Correct?
You see no conflict of interest in all of this?
QTC Annual Report 2012-2013 - tinyurl.com/lf8ae6q
I look forward to your reply.
Sincerely,
Ross Bradley