< "Of many holy grails, the one involving effective cross-channel, digital media buying (let alone traditional channels) seems to remain elusive for the most part.
Sure, you can capture a few search-ers who are showing intent for a blue Buick .......... and then [get to] retarget them through display ad exchanges, ...... but that's hardly the scalable motherlode for effective cross-channel media buying .......that many see on the horizon for advertising.">
Were the opening 'thoughts' for a Q&A session @ AdExchanger, as was published yesterday.
"What's your take on the hurdles of cross-digital audience buying today?"
www.adexchanger.com/online-advertising/r.../
Clearly there are many problems (relating to scale - as are so plainly obvious) and some are contained within the responses given, to this question.
While I feel targeting users (audiences) on Digital or, iTV is still a way off in the future, I'm confident that in targeting a "user's intent" down at the 'IP addy' level (then, in quoting a 'code' keyword when responding), may prove to be a much more 'measurable' way to go?
And then, by ascertaining campaign response "lift" when audiences or, when individual targeted users can/have been fully tested via digital TV, referring a user back to a unique web landing page (?), as being part of any campaign success?
(Interestingly enough, there were over 2.1 million people who watched a streaming version of Super Bowl XLVI through the Internet on Sunday.)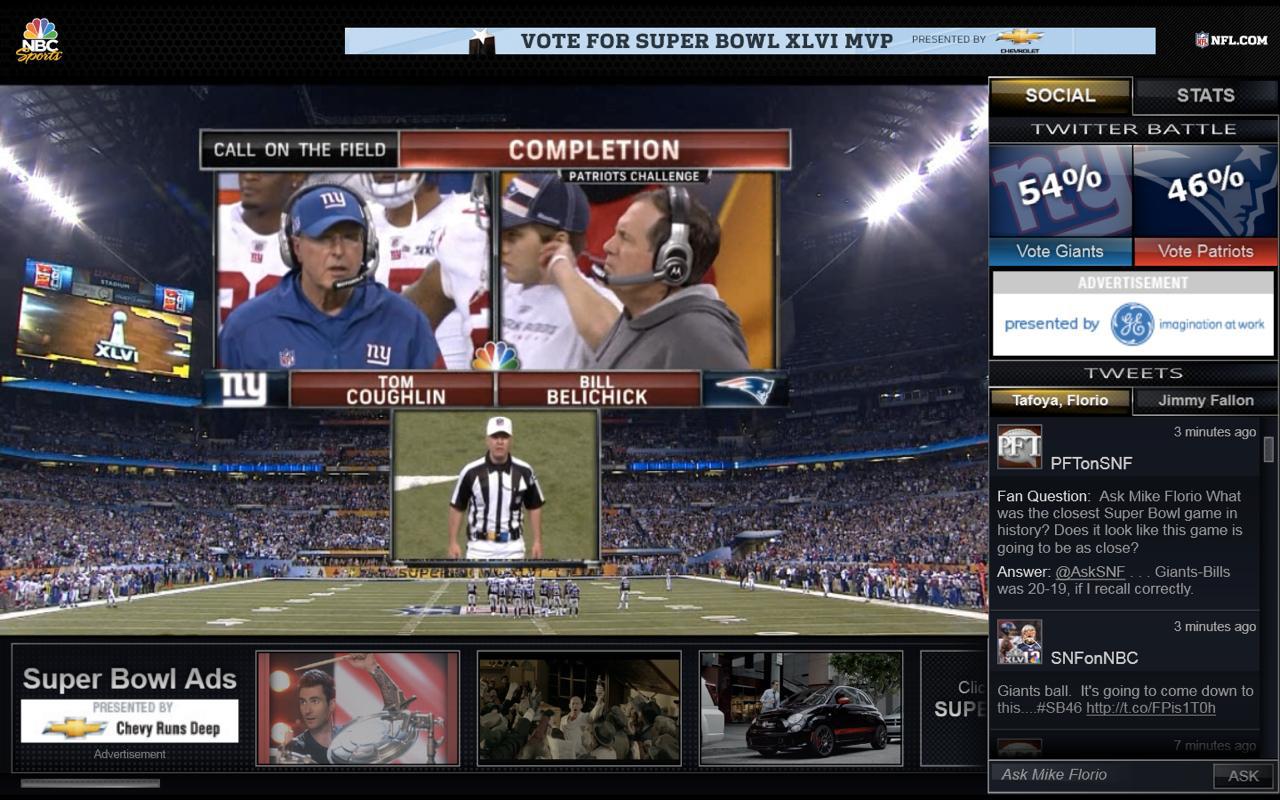 My mind goes back to what Looksmart's Benoit Vatere, who heads up the distribution network - had to say within that/his Webmaster Radio, interview:
He describes Looksmart as "a media network" - That he "heads up the distribution network"..."making sure that we get the good traffic.."
That, "it's complex... it's behond search and attribution......[it's] how can we follow keyword search intent......"
"we are touching these users through search queries, a good indication of intent ....how can we follow these users"?
"We are looking at the IP ... the individual user .......but we do watch for IP's with 5 or, 6 clicks...building a quality score" ..."Video? Google helps [us] a lot with this, with video .... we have same standard as Google has .... it's easy for them to get it to us... "
"We are taking advertisers on, on a CPA basis.We own this network."
Looksmart on Webmaster Radio - Intent Data on 3 Billion Daily...
seekingalpha.com/instablog/36191-looking...-yahoo
Sunday (incidentally), was the first time that any network has ever simultaneously broadcast the Super Bowl through the Internet while the game was simultaneously being broadcast on television. How much of those over 2.1 million watched via, actual iTV, is anyone's guess.
I felt (in the AdExchanger Q&A), that Seth Hittman, co-Founder & CEO, RUN made the most sense, when he says:
< "The real answer to the various gaps that exist today is to provide marketers with the right mix of tools under a singular platform.
This horizontal solution can allow for audience standardization when it comes to segmentation and execution, across display, mobile, video, iTV and beyond.
Rather than adding more clutter by replicating what those vertical specialists are already working towards, the ecosystem is in need of 'an intuitive solution' that affords marketers the ability to help harmonize audience data in such a way that a technological standard can be established.
Only then can that intelligence be meaningfully applied and thus executed in a real-time process, across the appropriate mix of digital mediums.">
I don't think we'll be hearing anything of this kind of 'talk' on the 13th, when Looksmart finally report it's Q4 2011 results.
I do feel (and believe) that Looksmart are still busy bringing on board (interconnecting) more publishers into it's marketplace and we should surely expect advice of this, accordingly. And that the 'marketplace' is now, 'alive and well' and profitable.
Although with Looksmart, I've long since learned not to ever 'expect'.
All, just an opinion.
LOOK: On Feb 8: 1.41
0.01 (+0.71%)
LC
ps; This is today's post...
Disclosure: Long LOOK
.