The Honourable Annastacia Palaszczuk MP. 39th Premier of Queensland, and head of government in the state of Queensland, Australia.
Dear Honourable Premier of Queensland,
We have a problem.
... Crown Law of Queensland (and the Crown Solicitor - Greg Cooper) proudly advise all that ......... 'Crown Law has been the principal provider of legal services to the Queensland Government since 1859 and has operated as a completely self-funded business unit of the Department of Justice and Attorney-General, since 1997.
[P 80 - Department of Justice and Attorney-General Annual Report 2010-11]
The Crown Solicitor- Greg Cooper, we are told .... "acts as the Solicitor for the State and provides independent legal advice to the Premier, Attorney-General, Ministers, Director General, and Departmental Officers."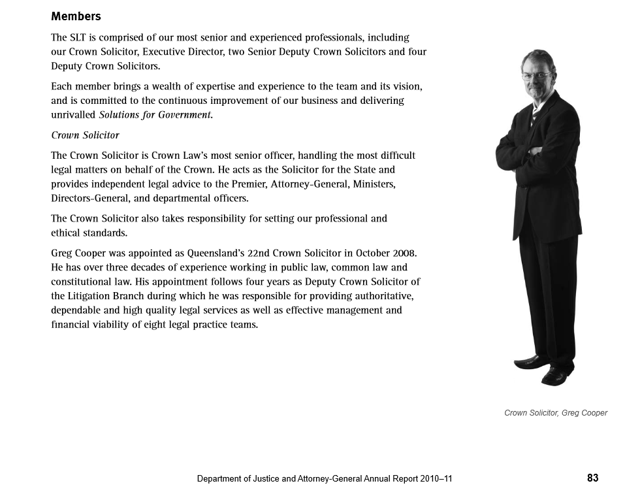 In the following matter before the Supreme Court ( BS4846/15):
Bradley v Barber- Application for a Judicial Review No BS4846/15
It has been advised that Crown Law have already spoken with the 'office' of the Department of Justice and Attorney-General on the above matter that's before the court.
In two 'blog-posts' now (published here on SA), I have posted my dismay at the Crown Solicitor's decision to recommend that Crown Law act on behalf of (and as has also been advised to me, being the plaintiff in the matter) the defendant, a living woman Natalie Barber - who acts as a Juridic person in her position as Registrar, SPER (OSR/QTC), both here and here.
The Registrar of the Supreme court and in a phone contact with Crown law have both advised that I should go before the Justice of the Supreme Court and to ask him re, the matter. (The Honourable Justice James Douglas.)
And for me to argue my reasons before him- rather than Crown Law (et al) seeing the obviously clear 'conflict of interest' (besides, the unlawfulness) of, Crown Law (clearly as a Juristic entity/person in wanting to act for a living women) when, and as a Juridic/Juristic person Crown Law is normally performing for another Juristic entity or, person, being the Department of Justice and Attorney-General.
Corporate persons or, corporations can only ever 'connect' (do business) with other corporate persons (corporations), at law.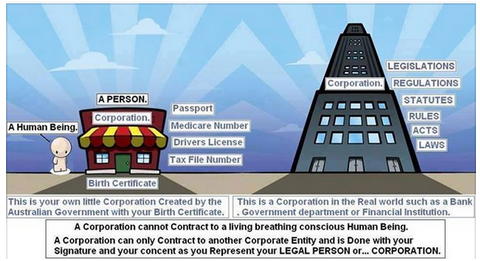 And, Crown Law (especially the Crown Solicitor- Greg Cooper) ought to know this. Do they Crown Law - really want to 'challenge' who they answer to (being the sovereign) at law, in law?
Seriously?
And as previously posted, any such (Pontius Pilate-like?) decision should not be left in the hands of an independent Justice in Law (The Honourable James Douglas) for him to have to make - as I feel it would be an almighty insult to his honourable standing in law - in that he must always answer to, the law.
Thank you.
Always, only an opinion.
LC