The Justices of the "Supreme Court of Appeal" here in beautiful Queensland may need to do a little 'weeding of their own garden', and in the interest of restoring "Justice" here, in the Sunshine state?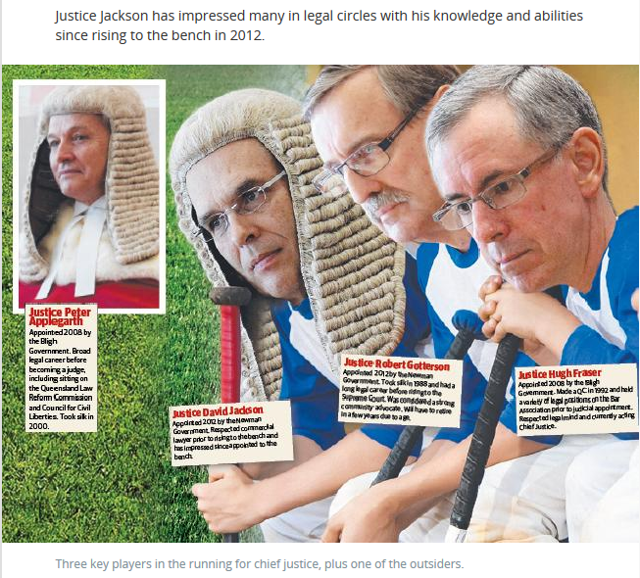 The Chief Justice "race", here in sunny Queensland.
An appeal application to the Supreme Court of Appeal will now likely be lodged on Monday 31st of August with the Registrar of the Supreme Court of Queensland. (Similar to below.)
"Not only must Justice be done; it must also be seen to be done."
Reason for the application
*That the "evidence" will show (and as will be presented) that the decision handed down on 28th of August by the Honourable Justice Jackson (to dismiss the matter entirely - and to award costs to the defendant, in the initial matter before the court) was unsafe in that a fair hearing (at law), was not afforded to me, as the Plaintiff.
*That both rostered Justices for the matter before the court on the 28th of August, 2015 (The Honourable Justices Applegarth and Jackson), were in (what appeared to me to be, an almost Judas-like) denial of the law at a highest of levels, and for whatever their reason or, reasons.
Grounds for this application: Briefly
On Friday 21st of August I filed a Document with the Supreme Court Registrar to ask the court for a ruling on two concerns I had with the (a Judicial Review) matter, before the court.
A date was chosen for these two queries to be heard. (Friday, 28th of August, 2015.)
On the Monday 24th of August,2015 I then served Crown law (who had initially nominated themselves, for the defendant in the matter), with an advice to attend on Friday, 28th of August, 2015.
Crown Law then filed a Document on 25th of August, to have the matter dismissed, on - and for it to also be heard on Friday, 28th of August.
In a hearing, Crown Law gave the Justice (Justice Jackson) a list signed and handed to the court by a Mr Gerard Sammon - Barrister at Law) containing listed statements, to support their own dismissal document - lodged on the 25th of August, 2015), in court today.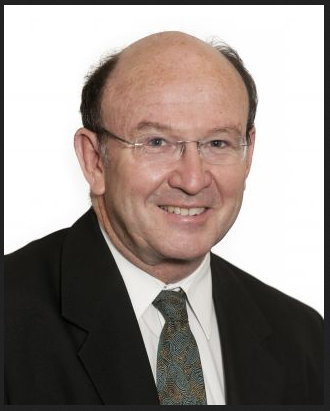 Crown Laws' (pictured above) Mr Gerard Sammon's dismissal application itself (filed on the 25th and 4 days AFTER my own document, being my own application - with it being that, had originated the 28th of August hearing date), was heard before the court.
My own document (filed on 21st), is not listed as can be seen, so it was not heard on the day. Why so?
I initiated the hearing, yet I was not heard?
Where is (or, what happened to) MY document to have initiated the hearing with, as was Filed on 21st of August?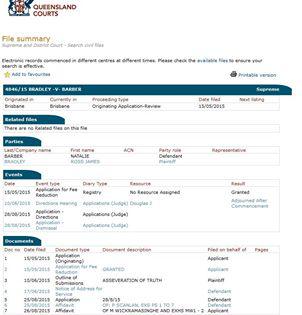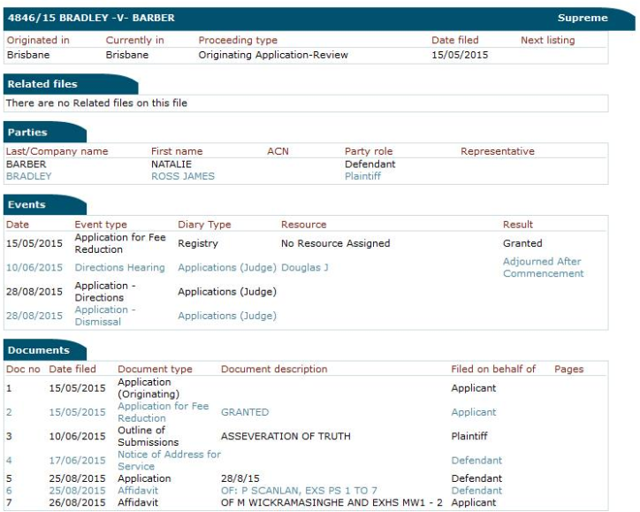 Yes. Never a dull moment in the "life of" LC, that I can assure all.
LC
ps; From Facebook...