When you know you are "winning".
Below is a "screen-shot" from within my "Open Letter to Julie Steel Re; 9104/15 James V's Barber" InstaBlog-post.
Link: seekingalpha.com/instablog/36191-looking...
Note the link to the law firm's website?
Here: www.lawschoolcasebriefs.net/2014/05/mabo...
Note how they have now "changed" the 'text' of their story.
That no longer, is there any reference to (to me, its been moved off the page), the corporate Queensland Government's use of the Papal Bull, "Doctrine of Discovery" or, "Doctrine of Conquests".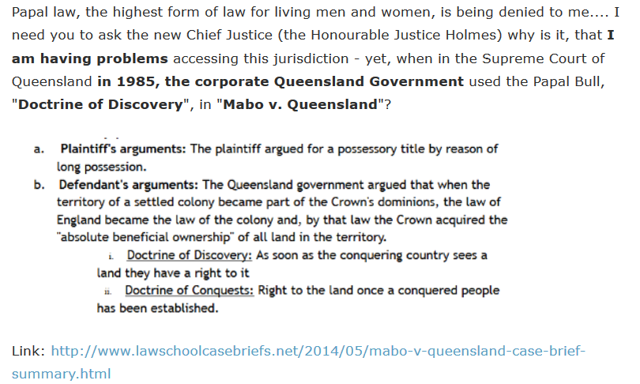 How AMAZING!! Just shows us what we are up against.
Never a dull moment.
LC