.
I've often made a 'song and dance' about the 'fact' that the award winning AdCenter of Looksmart rarely gets a mention ever, from the industry "experts" in much of their comment. It does make you wonder why?

stockwidget.seekingalpha.com/user/36191/...

I had posted (back on Fri, Mar 5, 2010), that ....

<The 'cat got amongst the pidgeons' when I had posted on Yahoo! about that little Co, Acquisio. (Resulting in my posts being deleted)
They advised, they could "Integrate" data from Google Adwords, Yahoo Search Marketing and from the Microsoft adCenter into one easy to use management and reporting tool designed specifically to save you (the Ad buyer) money, while improving your firm's performance. (Is this a 'private label' of Looksmart's probable secondary marketplace 'one-size-fits-all', own data?)
Shareholders ..The biggest "clue" that Acquisio handed out (I strongly believe) was their "leaving out" of Looksmart (and, bearing in mind the Global scale of AdCenter - the ONLY of it's kind - independent - plus, those 'over one billion' impressions, daily, Q2 2009) within it's list (& considered, as being 2nd Tiered) of some suggested Alternative Ad Networks as shown in the notes, below. They are all there, including Facebook.
stockwidget.seekingalpha.com/instablog/3...
>
It gets even worse. Here's a great schematic layout of where is all "
is
" and not a listing of
Looksmart
(or, of the scaled Looksmart AdCenter "
inter-connecting
" platform and it's
API
'enabler') can be found, at all. Not even included (below) as an "Ad Server" yet Microsoft's Atlas gets a jumper. And Looksmart's Ad AdCenter is a highly acclaimed, award winning Ad Server?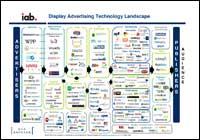 click to enlarge
(Then click again)

The article (www.clickz.com/3640272 - well worth a read), says:

"While showing how complex the sector is, it's an easy-to-digest who's who of major players in more than a dozen ad tech categories.

These include agency-owned media buying platforms; third-party media buying services also known as demand-side platforms; companies that specialize in creative optimization, data optimization, data aggregation, ad verification; ad exchanges; and ad networks."


More accumulation today and Market Makers were clearly driving the share-price down with a typical "example" shown here, where they are shown to "short and cover", all in the one entry. Check the time here. Unbelievable, really.

*********************
"Stepping down" share-price value with "short & cover" PAIRS, in one entry.

10:35:45 $ 1.3201 100
10:35:45 $ 1.32 100

10:35:45 $ 1.3235 400
10:35:45 $ 1.3236 400

10:35:45 $ 1.3235 1,490
10:35:45 $ 1.3236 1,490

10:35:07 $ 1.36 100
*********************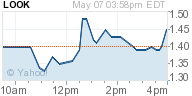 Looksmart (LOOK)  is a "BUY all you can" down at this level, is my opinion. It will be BIG, soon. A 'once in a lifetime' type of investment, is my opinion. Few would understand though. Nevermind, it's mostly all fun. (And in watching the share-price 'manipulators' at work is reassuring, at times)

LOOK: 3:58PM EDT: $1.45  
0.05 (+3.57%)

LC
Disclosure:
Long
LOOK
and happy to be so....