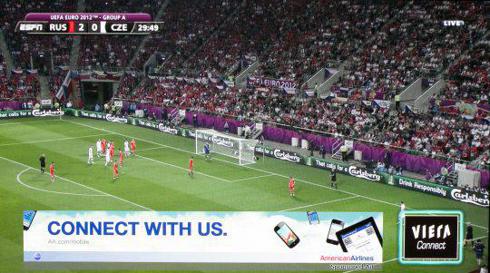 Image #1 from an excellent ZdNet slide show provides a great example of how marketers will get to 'target' individual users on a Smart TV - all over the Looksmart marketplace - on a CPA/CPV basis, those users who have clearly shown (purchase) intent can be enticed with a 'short and sharp' individual campaign, based on their most recent searches had on the search engines. (Anonymous Data that represents a combination of Google, Yahoo/Bing/7Search, etc)
www.zdnet.com/photos/turn-off-banner-ads...;get-photo-roto
The Search "keyword" data is being provided exclusively to Looksmart, accordingly.
A likely partner in the UK (I believe), is 'sitting quietly' until the global 'roll-out' begins - it's a Co called "Forward Digital" who tell us of the following on their web-site:
< Forward Digital offer SEARCH RETARGETING, combining the efficiency of keyword-based search marketing with the reach and high-impact nature of display.
Search Retargeting enables advertisers to focus on users with intent and match their desired audience with quality inventory. Increase your ROI by spending your budget more efficiently, re-targeting users who have searched on Yahoo, Google and Bing.>
< Forward Digital ads are shown to users rather than websites. The users we are able to communicate with have all expressed pre-or post purchase intent. [By a user conducting a search for a same or, similar type product or, service on Google, Yahoo/Bing/7Search, etc]
Our cutting-edge technology has been developed with the advertiser in mind, focusing on performance, brand exposure, potential to optimise and transparent reporting.>
forwarddigital.co.uk/forward-thinking.php
IMO, as always.
LC
Disclosure: Long LOOK & patiently waiting as many others are.
.