WITH his long eyelashes and chocolate coat Pedro the Poser had Vic country town Wodonga captivated yesterday.
The alpaca from Tasmania delighted young and old but the first question on everyone's lips was "does he spit?"
"No, that's for footballers," laughed owner Ludo Mineur.
Every year Mr Minuer and his wife Sally from Sheffield, Tasmania, chase the sun north in their camper van.
Pedro hops on the Spirit of Tasmania too and makes the journey alongside the couple in their mobile home.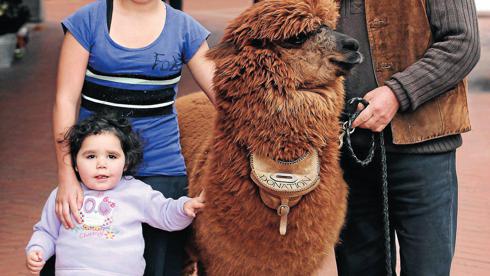 Full story and pics:
www.bordermail.com.au/story/133412/alpac...
LC