Cynthia Carroll steps down as Anglo American Chief Executive.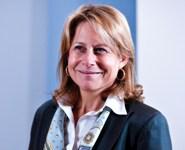 In this video interview, Cynthia Carroll talks on why she has decided to step down as Anglo American chief executive.
Press Release and interview transcript available for download.
Register at http://www.3bnexus.com to set automated e-mail alerts for broadcasts by your preferred Investors, Companies, Sectors, Markets or Regions.