RusPetro Plc (LSE: RPO) Trebles Revenues And Set To Ramp Up Oil Production.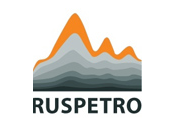 FTSE 250 recent joiner RusPetro, an independent oil & gas development and production company with assets in Russia, has today held a Capital Markets Day following their 2011 results announcement. The CEO and CFO discuss their latest achievements, the growth potential and future plans.
Register at http://www.3bnexus.com to set automated e-mail alerts for broadcasts by your preferred Investors, Companies, Sectors, Markets or Regions.