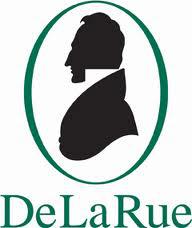 Banknote printing group De La Rue [LSE:DLAR] reports "back on track" strong growth preliminary results with revenues up 14 percent to £528.3m and operating profit up 56 percent to £63.1m.
De La Rue is focused on delivering their target to return the business to a 2013/14 operating profit in excess of £100m. http://bit.ly/LAqpdP
Register at http://www.3bnexus.com to set automated e-mail alerts for broadcasts by your preferred Investors, Companies, Sectors, Markets or Regions.