UnifiedOnline, Inc. (OTC:UOIP) is about to have its ticker symbol revoked, after months on the grey sheets.  This, shareholders have determined, will not prevent them from benefitting from any judgment against the 13 cable companies using UOIP intellectual property.  My interest is in estimating just what percentage of any judgment will come from each of the 13, listed below: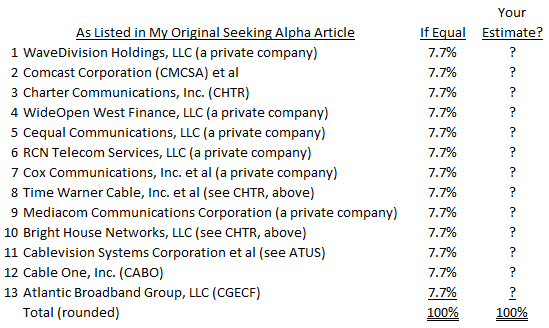 Once the percentages are developed, I can create an updated SA Blog with allocated measures, so that UOIP shareholders can get a better idea of just how significant the dollar amounts will be, as they are "booked" by the 13.
AJ
Disclosure: I am/we are long UOIP.
Additional disclosure: I am holding a bit more than 2.2M shares.