Below is the chart for ALR Technologies (OTCPK:ALRT) over a 2-year period, beginning with the announcement that their diabetes management platform had been FDA-cleared.  Note that the spike in price-per-share [PPS] and volume was short-lived and did not "stick":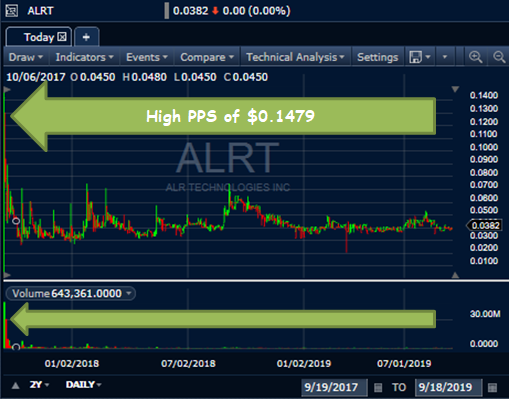 It is quite possible that the CEO was unprepared for this success, as this May 20, 2019, 8-K granting stock options to sales staff and a team of programmers and others suggests: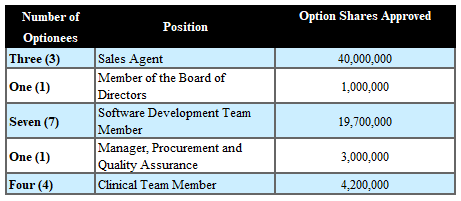 Economic incentives work, and, with a strike PPS at $0.035, these options are already a tiny bit in-the-money.  They expire on May 5, 2020, less than 12 months from now.
This is the press release from September 18, 2019, identifying possible targets for the generation of revenues for ALRT.  A graphic has been developed and is provided, below, where photographs are vertically aligned with the firm and have been captured [sourced] from relevant and related manufacturer advertisements: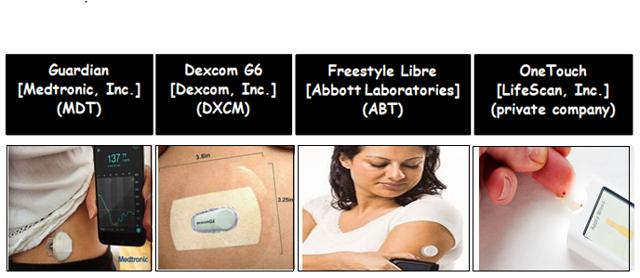 The ALRT system could complement the [1] Medtronic Guardian (MDT), [2] Dexcom G6 (DXCM), [3] Abbott Laboratories Freestyle Libre (ABT), and [4] LifeScan OneTouch.  Any news of a joint venture or alliance with any of these hardware providers will generate significant revenues and create a very significant increase in market capitalization and PPS for ALRT…and it will "stick."  At an estimated and/or recommended cost of $5 to $10 per month per patient, the ALRT system is, certainly, not cost prohibitive.
This will take you to the YouTube videos for the ALRT system.  You will find them to be extraordinarily professionally done.
My Recommendation
Nibble a few share of ALR Technologies stock, preferably, at a PPS not exceeding $0.04.  I would not exceed 100K shares.  Expect an "all –or-none" outcome.  If there are no results by late May 2020, dump the stock.  I will.  If the system is as good as I think it is, we should have contracts, revenues, and abnormally high returns before then.
Disclosure: I am/we are long ALRT.