PURPLE CHIPS MODEL DETECTS LOW VALUATION IN CISCO AT $USD 16.50 ($CSCO-US, $USD 16.40)
Cisco is trading at the low end of its valuation range. Of particular interest is their large cash position of $46 billion, an enviable position for any company in a challenging environment (FYI, Apple has $100 billion).
Attractive ROC of 20.6% and an earnings yield of 18.7%.
Market Capitalization of $USD 88 billion and a dividend of 1.95%
Purple Chips target is $USD 25.00 within 18 months. S&P rating is 3 stars, with a target of $USD 22.00.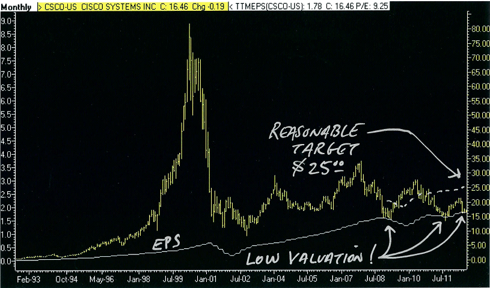 Disclosure: I am long CSCO.