Bought the ATVI calls on May 3 as a play into earnings - but I bought a day too early - should have waited to buy on May 4, the day of earnings, as the shares dipped another 2%. 
After earnings the shares intially popped to $94.00 on May 5 but closed the day down at $90.00 - they bounced right back on May 6 and then churned sideways from May 7 to May 19 at around the $94.00 level. 
On May 20 the shares popped higher - I closed out the trade when the shares were trading above the $97.00 level - the $98.00 level was my upward price target for the trade - close enough.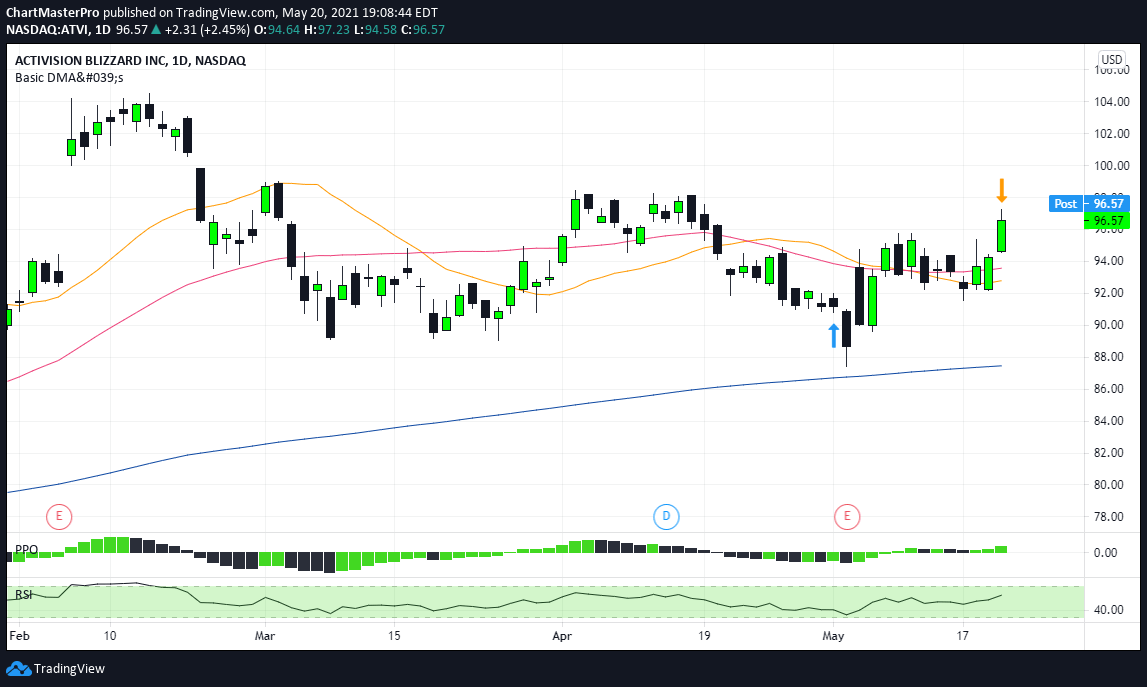 The Options Trader is a great forum for investors interested in generating over-sized returns over short time periods trading leveraged options. Click here to start a Free Trial!