The phoenix phone


|

Abhishek Puri : Thu Mar 07 2013, 01:05 hrs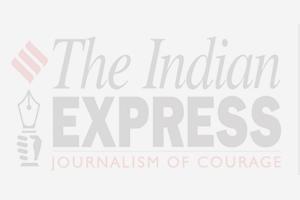 Evolution is disorderly. From its earlier underpinnings of code in C++ to QNX Neutrino, stock collapse to near oblivion in consumer market, Z10 is a remarkable story of dogged persistence and how RIM (renamed as BlackBerry) reinvented itself against all odds. Innovative disruption. That's the immediate thought after holding the new BlackBerry device. Sporting a sleek all bezelled glass, this beauty has a sporty back with 3.5 mm standard jack on top and a volume rocker on the side. Z10 has truly announced its arrival on the world stage; as a phoenix.
At first, it's important to appreciate the philosophy of its operating system. Why was a new platform chosen? Existing legacy OS is stunted. QNX, in contrast, runs every app in a reloadable isolated process; the micro kernel, residing in L1 cache of CPU, executes code in fractions of microseconds. Power multitasking is a reality. Effectively, QNX has the ability to run multi-core processors and even retrieve files spanning geographies which is called as "plumbing". Disparate units "self discover" and become "self aware". POSIX (Portable Operating System for UniX) compliance opens up the possibilities for integration with any platform. Sheer brilliance.
This reviewer critically depends on real time syndication. Earlier attempts to aggregate and merge the flow of information in one central service were stymied by lack of products with open APIs. The time ordered flow of information funnelled as an unique output offers a radical way to stay informed as well as leverage it as a "human filter". BlackBerry has taken this to a new different level by creating a hub as an interactive digital diary. This reviewer, over a period of time, sees this as a seamless extension of your digital social life. Dropbox is integrated in the OS itself, extending the power of cloud to your handset.
The user navigates by easy to learn gestures; they are smooth, fluid and superlative without any home button. Keyboard is pure icing on the cake. Migrating from a physical keyboard on his Bold, I took time to adapt to the awesome touch screen counterpart. Once you get the hang of it, you literally flick the words in the input; as if automatically, BlackBerry reads your mind. This is sheer genius; way better than Swype that this author had used before.
BlackBerry messenger in its new avatar comes with screen sharing. Tested with a contact, his entire digital existence came alive on the other handset separated by distance.
Setting up email, contacts and calendar was straight forward with Hub as the central repository of your lifestream. This reviewer recommends to have conversations turned on by default; CalDav and CardDav for calendar and address books is supported natively through Active sync protocol. This author highly recommends Fruux for OTA sync between Thunderbird and your device. Office applications are accessed from DocstoGo. Unfortunately, Adobe has shipped a plain vanilla PDF reader unlike its clones with ability to annotate on other platforms. Shame.
BlackBerry Link (the new desktop manager), is suggested for device switch with your old BlackBerry and for backups. Camera is decent with standard bells and whistles with new "Time Shift" mode. Professional enthusiasts would do well to stick to a dedicated SLR instead. The front facing camera is great for video chats; while the rear camera is capable of HD video and pictures. Battery life is decent; this reviewer could get about 10 hours of continuous usage with brightness set to maximum, Wi-Fi connectivity for BBM video chat and screen sharing and extended emails and messaging on the go. However, this is extreme of power usage and your mileage is likely to vary.
For the enterprises, BlackBerry has updated its BES 10 for effective device management although this reviewer could not access BlackBerry Balance. BlackBerry has enterprise security as its DNA baked into the product and hence conforms to the highest encryption standards. BlackBerry recently upgraded it's application interface to BlackBerry World and customers across geographies can purchase music, videos or applications directly. Skype is confirmed, although it is rumoured to be an Android port. It seems that Microsoft, worth billions, is unable to hire good enough developers for a native client. This reviewer suggests Truphone as a Skype alternative.
Although WhatsApp is due shortly, it is a lousy insecure, buggy application best characterised as a battery drain. Unfortunately, because of its traction, it is the only alternative to stay connected to users of other commodity, ordinary phones based on monolithic platforms. Other top grossing iOS, Android applications are confirmed for BlackBerry as well in due course of time. There is a plethora of connectivity options from Wi-Fi to Near Field Communication for payments as well as open standards DLNA compatibility.
This reviewer feels excited about Thornstein's statement that Z10 is new era of mobile computing. It's truly disruptive. This means, over a period of time, in contrast to iOS and Android, the apps become redundant. The phone becomes self aware, say, when you are in a car with embedded QNX navigation system or distributed computing for a process on your nearby Playbook, TV set top box interacting with your smartphone as if it were a remote or automatically turning on the thermostat when you enter your home. Your phone becomes an extension of you in 'Internet of things', a world, that is purely limited by your imagination.
This device, despite it's price tag, justifies its premium in terms of hardware mated to an excellent, disruptive operating system. Handphones have taken a centre stage in our routines and a significant portion of our time is spent with them; so it rather be with something that reeks of innovation and quality.
This reviewer prefers the BlackBerry ecosystem because of timely updates, a company that values feedback, superlative messenger and a phone product that makes you productive right from the word go. It is a total value for money. A new paradigm in mobile computing indeed by being a part of future in the present.
SPeCS
* Dimensions: 130 x 65.6 x 9 mm (H x W x D)
* Navigation: All-touch screen, with intuitive gesture based navigation
* Display: 4.2 inch diagonal, 15:9 aspect ratio
* Resolution: 1280 x 768 resolution, at 356 PPI
* Operating system: BlackBerry 10 OS
* Processor: Dual Core 1.5 GHz
* Memory: 2 GB RAM, 16 GB Flash
* Camera: 8 MP (rear); 2 MP front
Estimated street price: Rs.43,490
The writer is a practicing doctor with keen interest in technology
Disclosure: I am long BBRY.