I recently partnered with fellow SA author, Kirk Spano, who is a registered investment adviser, self-made millionaire, and provider of the Margin of Safety Investing [MOSI] marketplace service.  
Kirk has great insights on the market [S&P 500 (SPY), Dow Jones Industrial Average (DIA), Nasdaq (QQQ)] and individual stocks - many of his principles are based on the investing philosophies of Warren Buffett and Benjamin Graham.  However, he also provides his unique angles for an original effective analysis.  
Kirk called the top in the market during the summer before the 20% correction occurred in Q4.  He also recently called the bottom in the price of oil and energy stocks.  Kirk also called the bottom in Micron's (MU) stock at about $30 - it is just starting to move higher and has plenty of room to go from here. 
Following his investing philosophies, insights and bold calls is likely to make you a better investor and could make you a millionaire over the long-term or maybe even sooner depending on how much you are starting with. 
Kirk made his recent webinar available to everyone.  He is also inviting everyone to the next free webinar on 1/11/19 Friday 11am EST. Here's the link for Friday's webinar at 11am (you'll need a speaker or headphones): 
Join from PC, Mac, Linux, iOS or Android:
zoom.us/j/992385645?pwd=jvu48r2gySY
Password: MOSI
If you participate on the Jan 11 webinar - you can ask questions in real time through the chat message feature.  
Here's last Friday's Webinar from 1/4:
I will also be participating in the webinars - but Kirk does do most of the talking.  
Going forward, we will be looking for stocks that could increase by 50% in 2 years, double in 2 to 4 years, and triple in 5 - 10 years.  I can't guarantee that everyone will become a millionaire by following our stock picks.  We don't know everyone's individual financial situation or how much leverage you are using.  However, following the principles found in MOSI is likely to make everyone a better investor in my opinion.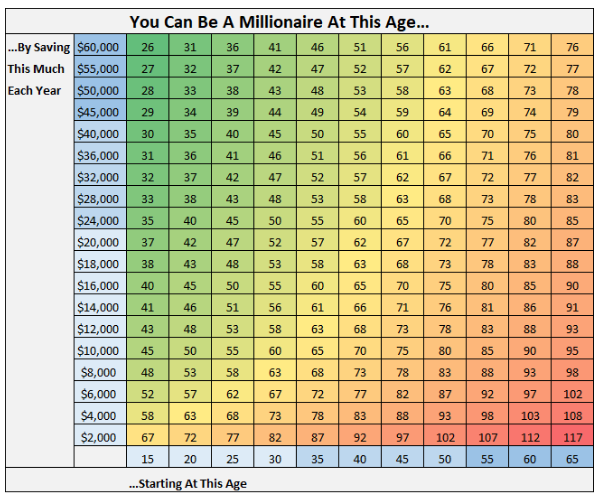 chart source: cnbc.com  
The chart above assumes that you are starting with $0 and will get an average annual rate of return of 7%.  If you are starting with more or use other techniques, you could get there sooner.  
Disclosure: I am/we are long MU.
Additional disclosure: The article is for informational purposes only (not a solicitation to buy or sell stocks). I am not a registered investment advisor. Investors should do their own research or consult a financial advisor to determine what investments are appropriate for their individual situation. This article expresses my opinions and I cannot guarantee that the information/results will be accurate. Investing in stocks involves risk and could result in losses.